---
'Kids Baking Championship' – Tears to alleviate fears
---
In considering the traits of the youthful contestants of "Kids Baking Championship" versus those of adult bakers, co-host Valerie Bertinelli has noticed a few key differences.
The kids, she says, are more prone to thinking outside the box and taking risks than their grown-up counterparts, but on the flip side they're not as adept at planning their bakes nor keeping their emotions in check.
But tears, of which there are plenty on the Monday Food Network series, aren't necessarily a bad thing, the actress maintains.
"I don't think you need to keep your emotions in check," she says. "I think you let it out, you cry, you get it out and you can get to the other side. I think when you squash those emotions, they're going to come out eventually somehow, so get it out of the way. Get those tears out of the way, get the fear out of the way and get baking.
"I think that's the whole thing with artistry, too," she continues. "I think when you are able to express your emotion and not tamp it back, it lets you go to bigger places. I'm one of those people that thinks that crying is great. I think it releases an emotion that you've been stuffing back and I think kids are really great at just letting their emotions out. You know, it's all on the surface; it's who they are. And I mean, Duff (Goldman, her co-host) and I get a lot of grief online: 'How can you do that? These poor little children are crying.'
"It's like crying is good. Crying's an emotion. It's healthy."
But the kids aren't the only ones in tears on the series that sees bakers ages 10-13 vying for the title of Kids Baking Champion, a feature in Food Network Magazine and a $25,000 grand prize over the course of seven episodes. Bertinelli has found herself getting emotional when the time comes to eliminate a contestant.
Which is why she lets Goldman handle it.
"Absolutely, I make him deliver the bad news," she says with a laugh. "I can't do it. It already breaks our hearts to have to send someone home."
---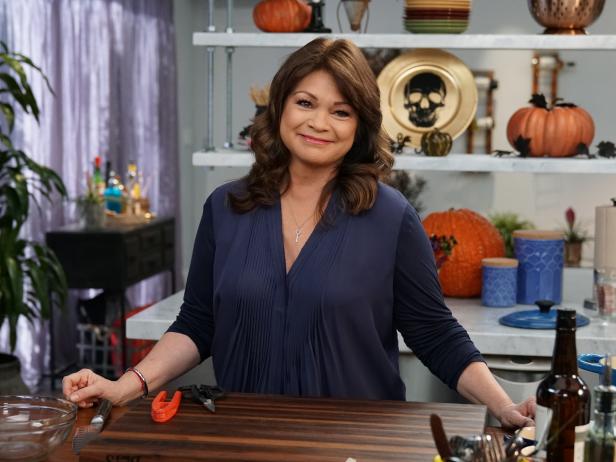 What book are you currently reading?
"I'm reading 'The Soul of America' by Jon Meacham."
What did you have for dinner last night?
"I had turkey lettuce cups."
What is your next project?
"I just did a pilot for a new game show on Food Network. We only have a working title so I don't want to give it away yet. But hopefully everything will work out and you'll see a new competition show on Food Network that's all about families and food."
When was your last vacation, where and why?
"(The training program) Tuscan Women Cook in Tuscany in May and it was spectacular. Anybody who wants to go cook with Italian women for a week, look it up, it's online. It's called Tuscan Women Cook and I went with a girlfriend and her husband and Tom and I went and we had a ball."