---
Don't go in the water
As seafaring disaster films go, there is "Titanic" and then there is everything else.
Indeed, director James Cameron's big-budget epic about a romance between a society girl (Kate Winslet) and a penniless artist (Leonardo DiCaprio) aboard the liner during its ill-fated 1912 maiden voyage set or tied a number of moviemaking records, including budget ($200 million; since surpassed), Oscar nominations and wins (14 and 11) and box office gross ($2.195 billion, since surpassed).
Shipwrecks had always fascinated Cameron and so for the film, he was painstaking in his recreations. The underwater shots at the actual wreck were filmed by his team in the North Atlantic, and for the sinking scenes, he had a replica of the ship constructed in a tank on Mexico's Baja Peninsula. Little things like furniture, decor and dishes were also taken from historical photos.
Such attention to detail – along with the performances, story and just about everything else – lift this 1997 film head and shoulders above the run-of-the-mill disaster-at-sea flick. Viewers can relive the grandeur of the liner and the horror of its demise Tuesday, March 30, on Starz.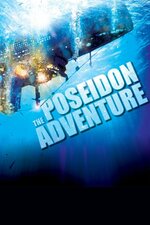 "The Poseidon Adventure" (Cinemax On Demand):
A holiday cruise in the Mediterranean becomes a struggle for survival for a handful of passengers when a tidal wave capsizes their ship at the stroke of midnight on New Year's Eve in director Ronald Neame's classic 1972 disaster movie. The film boasted a fine ensemble cast with five Oscar winners – Ernest Borgnine, Shelley Winters, Gene Hackman, Jack Albertson and Red Buttons – and itself won two statuettes for music and visual effects. It's also one of the defining works of the genre.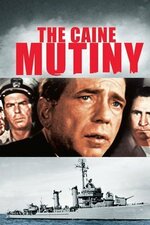 "The Caine Mutiny" (Streaming on Amazon):
There may be no shipwrecks in director Edward Dmytryk's engrossing 1954 drama about mutiny aboard a World War II minesweeper but a vicious storm at sea drives the storyline. In this case, it causes the Naval vessel's paranoid Captain Queeg (Humphrey Bogart, in a fine, Oscar-nominated performance) to freeze and prompts the first officer (Van Johnson) to relieve him of duty. The film also marked the beginning of Robert Francis' (who played Ensign Willie Keith) career, a promising one that would tragically be cut short a year later in a plane crash.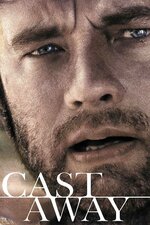 "Cast Away" (Streaming on HBO Max):
Tom Hanks turns in a dynamic one-man performance as a FedEx executive stranded on a remote South Pacific island after his plane crashes in a storm in Robert Zemeckis' excellent 2000 drama. For his performance, Hanks was nominated for an Oscar though his acting partner throughout much of the film – the blood-smeared volleyball Wilson – was unjusty overlooked.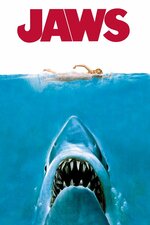 "Jaws" (Streaming on HBO Max):
This 1975 shockfest about the hunt for a great white dining on swimmers at a New England beach community created a generation of kids who won't go in the water – no matter if it's ocean or not – and made a household name of its director, Steven Spielberg.