---
Classic Corner: TV shines a light on military members
By Staff Writers


As the nation takes pause to honor all men and women who have ever put on a uniform to serve our country, TV does the same.
On Wednesday, Nov. 11, Turner Classic Movies hosts a marathon of films commemorating the service of those in the U.S. Armed Forces. Here's a look at the day's offerings:
"Sergeant York" (1941): Gary Cooper's minimalist acting style is just right for the true story of Alvin C. York, a backwoodsman drawn into World War I combat despite his pacifist stance. York's shooting skills paid off for the United States as he took on German troops — and Cooper's work also paid off, since he earned an Oscar for his performance. Howard Hawks directed this classic, which co-stars Walter Brennan, Joan Leslie, Ward Bond and a young June Lockhart.
"The Best Years of Our Lives" (1946): This film from director William Wyler won seven Academy Awards, including best picture, as it depicts the true-to-life struggle of veterans trying to cope with being back home. Dana Andrews, Fredric March and Harold Russell provide flawless performances. Myrna Loy and Teresa Wright co-star.
Additional films airing throughout the day include "Screaming Eagles" (1956), "The Dirty Dozen" (1967), "Where Eagles Dare" (1968), "From Here to Eternity" (1953) and "The Story of G.I. Joe" (1945).
Other Retro Rewinds: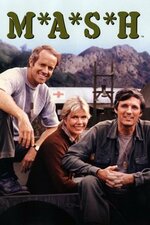 "M*A*S*H" (MeTV, Sunday, Nov. 8 — Friday, Nov. 12):
The Cadillac of military series in the eyes of many, this seriocomic 1972-83 adaptation of the movie (inspired in turn, by a novel) rightfully has its place as one of greatest TV shows ever. Alan Alda brought Dr. Benjamin Franklin "Hawkeye" Pierce to life as the wisecracking head surgeon at a U.S. Army mobile hospital on the front lines of the Korean War, who like his compadres worked hard, played hard and questioned authority at every opportunity but never forgot that his first responsibility was to the patient. Loretta Swit, William Christopher and Jamie Farr also starred.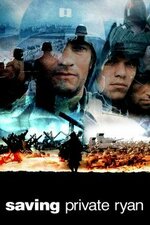 "Saving Private Ryan" (Paramount Network, Wednesday):
Steven Spielberg won the best director Oscar for this 1998 World War II drama, whose opening portrayal of the Normandy invasion is one of the most powerful war sequences in movie history. Tom Hanks stars as the captain in charge of a platoon assigned to go behind enemy lines and retrieve a private (Matt Damon) whose three brothers have all been killed. Edward Burns and Tom Sizemore also star, with Jeremy Davies very affecting as the platoon's interpreter.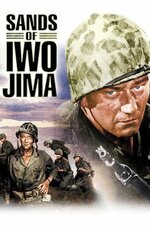 "Sands of Iwo Jima" (streaming on Amazon):
One of John Wayne's best-remembered movies, this 1949 war classic casts him as a rugged Marine sergeant who's in charge of getting a group of raw recruits — including an especially contentious one (John Agar) — ready for battle. Forrest Tucker ("F Troop") and Richard Jaeckel ("The Dirty Dozen") also star.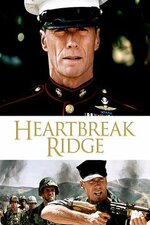 "Heartbreak Ridge" (BBC America, Wednesday):
Clint Eastwood takes a few swipes at his own image — while still satisfying his fans — with this 1986 military drama, which he also produced and directed. He plays a career Marine who whips a platoon of young "grunts" — one portrayed by Mario Van Peebles — into shape for a mission to Grenada. Marsha Mason co-stars as the Eastwood character's ex-wife, for whom he still has deep feelings.