---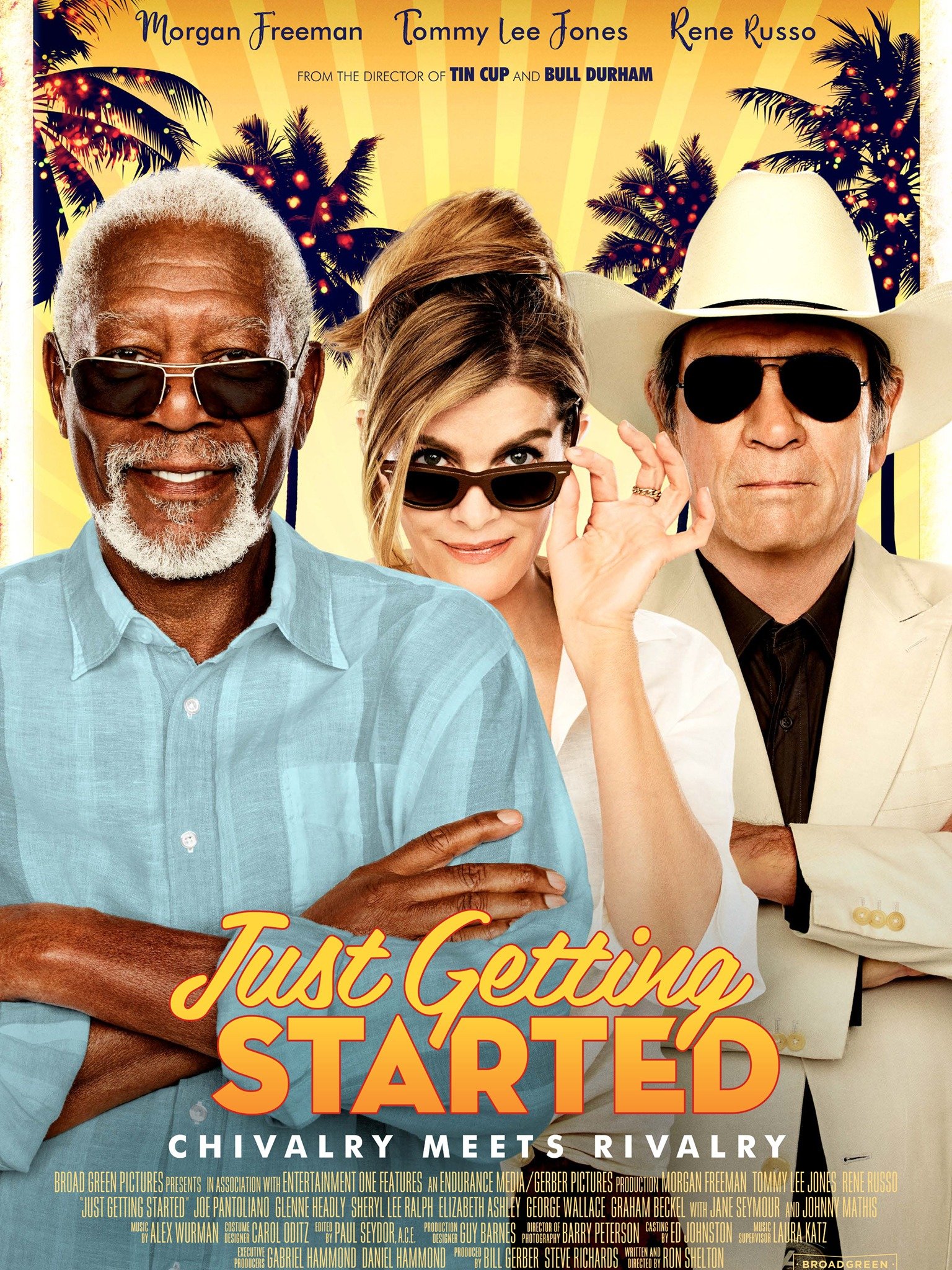 If Jack Lemmon and Walter Matthau still were here, "Just Getting Started" would have been ideal for them … especially since its title also could be "Grumpiest Old Men."
Oscar winners Morgan Freeman and Tommy Lee Jones have had no issue with playing their ages on the screen, even as those ages have advanced visibly. That's one saving grace of the comedy that unfolds like a combination of a variety of other films, "Blame It on Rio" and "Midnight Run" also being among them.
Freeman plays a Palm Springs retirement-home manager whose background is murky, but it's clear that he likes to have a good time – and to inspire others to have one, too. That's why it seems like he's in the right place doing the right thing, until two developments occur.
---
---
The first is the arrival of a former FBI man (Jones) who presents an immediate challenge to Freeman to remain the kingpin of the resort. That rivalry only intensifies when an appealing woman (Rene Russo) also shows up, with the men vying for her affections; that draws a direct bead on an earlier Lemmon-Matthau scenario, since pretty much the same thing happened between them when Ann-Margret turned up in the original "Grumpy Old Men."
The other big twist is that Freeman's shady history becomes evident: He's actually in the Witness Protection Program, having been privy to sensitive information on very dangerous folks as a lawyer representing mobsters. With that explanation, it probably doesn't take much to guess that his location eventually is determined by the bad guys, and opponents Freeman and Jones end up having to unite to stay alive.
Writer-director Ron Shelton is well-known for his comedies with sports backdrops ("Bull Durham," "Tin Cup," "White Men Can't Jump"), and even if "Just Getting Started" doesn't have that particular angle, he knows how to evoke a relationship between male "frenemies" that also were big parts of the other pictures. Obviously, Freeman and Jones are more than up to the task, and there's a certain pleasure in watching them be cranky together.
Which is not to say that "Just Getting Started" is the freshest movie you'll see this year – or any year. Far from it: In fact, were it not for the built-in star power brought naturally by its cast, it could be questioned whether the script ever would have been put before the cameras. It's also nice to see such talents as Elizabeth Ashley and Joe Pantoliano, but bittersweet in the case of Glenne Headly, who passed away after the film's completion.
The problem with "Just Getting Started" is that it ends largely in the same place that it does start, but it still elicits a few smiles along the way.
---