---
Actor-producer-director is saluted via films and interview special
The entertainment world lost a beloved elder statesman with the passing of Norman Lloyd on May 11, and especially since he was a "friend" of Turner Classic Movies, it's hugely appropriate that the channel is saluting the actor-producer-director with a full night of his work starting Monday, June 14, and stretching into the the next morning.
While viewers may have known him best for his role on the series "St. Elsewhere," Lloyd had numerous credits by that time … sometimes as an associate of Alfred Hitchcock, on both sides of the camera. The tribute leads off with 1942's "Saboteur," which concludes with a hugely memorable scene that finds Lloyd's character dangling from the top of the Statue of Liberty. Also included (twice) is Lloyd's 2016 "Live From the TCM Classic Film Festival" interview special hosted by Ben Mankiewicz.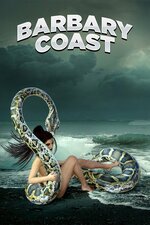 "Barbary Coast" (Crackle, Sundays and Saturdays):
William Shatner had his most iconic series roles in "Star Trek" and "T.J. Hooker," but he also had a brief mid-1970s run in this lighthearted adventure series that took more than a few cues from "The Wild Wild West." Shatner and fellow home-screen staple Doug McClure ("The Virginian") play 19th-century San Franciscans who find their fair share of action while based out of a normally rowdy casino.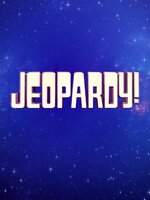 "Jeopardy!" (Netflix, streaming):
It may seem unusual to label a series as "classic" while it's still actively running, but if any show qualifies for it, it's this one. The episodes featuring the late Alex Trebek as host now can be considered classic, with many guest hosts having been enlisted since his passing, and this streaming run has just added shows from 2015-16 … offering opportunities to appreciate and enjoy Trebek's singular style again.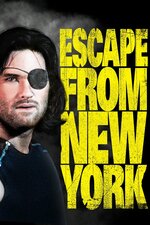 "Escape From New York" (AMC, Wednesday, June 16):
"Escape From New York" (AMC, Wednesday, June 16): Kurt Russell owes a lot to director John Carpenter for helping him break what was the actor's standard image — first by playing Elvis Presley (with whom Russell had worked) in a TV-movie, and then as textbook antihero Snake Plissken in this 1981 fantasy-adventure. The reluctant Snake is forced to enter a walled-off Manhattan in the then-future to rescue the U.S. president (Donald Pleasence), and to put it mildly, it's not easy.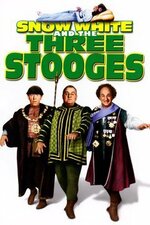 "Snow White and the Three Stooges" (FXM, Thursday, June 17):
A movie with this title might not be expected to have as much charm as this 1961 novelty does. The Stooges — Moe Howard, Larry Fine and "Curly Joe" DeRita — still get in many of their trademark comedy antics as the guardians of Prince Charming (Edson Stroll, later of TV's "McHale's Navy"), whose love for Snow White (Olympic-medalist figure skater Carol Heiss) becomes a problem for an evil queen (Patricia Medina).