---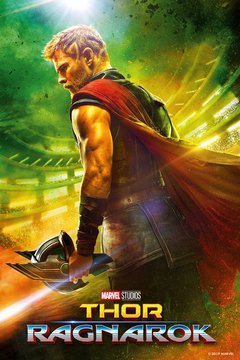 "Thor: Ragnarok" owes a lot to "Guardians of the Galaxy." If that franchise hadn't been an enormous success and proven to Marvel that fans would be willing to accept a lot of humor along with the heroism, the latest edition of the hammer-wielding Norse god's movie exploits might have turned out a lot differently.
And, frankly, a lot duller. As enacted by Chris Hemsworth, Thor's unrelenting seriousness has made for unrelentingly serious movies – until now, and what a surprise that is. Even if he suffers the brunt of many jokes here, a change in the approach was needed desperately, and director Taika Waititi ("What We Do in the Shadows") certainly provides it to "Ragnarok."
Yes, there are the usual destined-for-relentless action trappings … this time furnished largely by Cate Blanchett as Thor's sister, who's out for the ultimate power grab by seizing control of the family's home planet from dad Odin (Anthony Hopkins). But that's offset somewhat by Jeff Goldblum as the gleefully weird runner of a sort of bizarre fight club, and by heart-to-hearts between Thor and the Hulk, played again by Mark Ruffalo.
---
---
Thor's brother Loki returns in the persona of Tom Hiddleston, and Benedict Cumerbatch resurfaces as Doctor Strange, so the Marvel lineage remains intact.
With that said, it's unusual to see such a switch in tone for a movie series that already has established itself and not suffered for it in box-office terms. Admittedly, the "Avengers" epics have incorporated their share of one-liners that let viewers in with a knowing wink, but previous "Thor" adventures have kept the cue they took from the comic books by retaining that hero as a pretty humorless guy.
Flash forward to "Ragnarok" – which wouldn't seen to be built for laughs, since that title word translates into "apocalypse," something that's nearing the characters – and comedy is all around him. That's particularly true in the case of co-star Goldblum, someone who typically is amusingly quirky, and who really seems to appreciate the chance to bring the funny to a project that wouldn't be expected to have it.
Indeed, what's pivotal about "Thor: Ragnarok" is the message that its makers recognize when a course correction is needed. That doesn't always happen in the case of a superhero series that continues to make big profits no matter what it does … and that is super, indeed.
---