---
Jane Levy will be the first to admit she knew very little about the Johnny Carson-era "Tonight Show" before she began filming her new Hulu dramedy "There's … Johnny!"
And that's not surprising, considering the former "Suburgatory" and "Don't Breathe" actress was born only three years before Carson's 1992 farewell.
---
---
"You know, all these late-night talk shows I grew up with," the native Californian says, "I didn't know that that whole style was invented by somebody named Johnny Carson. … Johnny was so good at being present and commanding a room and a show and getting performances out of comedians. Needless to say, it was a world I didn't know about because I'm in my mid-20s."
Created by frequent Carson guest Paul Reiser, the half-hour series goes behind the scenes of the NBC late-night show circa 1972 to follow the coming-of-age story of Andy (Ian Nelson), an innocent Nebraskan who shows up at the show's offices seeking a job.
He strikes up an immediate rapport with Joy (Levy), an assistant talent coordinator trying to live down the fact that her father got her the job while fending off the sexual innuendos coming from the writers room.
"She just is a really full, rounded woman character,"  Levy says, "who I thought would be a lot of fun to play and have like a really good time enjoying her complexities of being really smart and really capable and good at her job but also really privileged and kind of spoiled but hard-working but entitled. I just related to her anger and confusion and passion, and there was a lot to sink my teeth into as an actor."
---
Jane Colburn Levy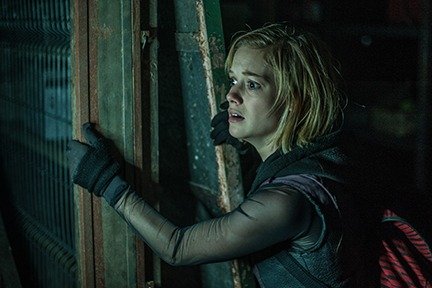 Birth date: Dec. 29, 1989
Birthplace: Los Angeles (grew up in Marin County in Northern California)
Education: graduated from the Stella Adler School of Acting in New York
Marital status: single
TV credits include: "Shameless," "Kroll Show," "Suburgatory," "Swedish Dicks," "There's … Johnny!" "Castle Rock" (forthcoming)
Movie credits include: "Nobody Walks" (2012), "Fun Size" (2012), "Evil Dead" (2013), "About Alex" (2014), "Bang Bang Baby" (2014), "Frank and Cindy" (2015), "Don't Breathe" (2016), "Monster Trucks" (2016), "I Don't Feel at Home in This World Anymore" (2017), "The Pretenders" (forthcoming), "Office Uprising" (forthcoming)