---
TV Pipeline
Q: Was Craig Ferguson always a regular on "The Drew Carey Show"? – Pete Ralston, Columbus, Ohio
A: He joined the ABC sitcom (now seen in repeats on Laff) in its second season, in 1996 – as the fictionalized Drew's boss, Mr. Wick – and remained a regular cast member through the eighth, then made two guest appearances in the show's ninth and final year.
The two performers have maintained ties to each other since, a very notable example being the switch they made between their CBS shows on April Fools' Day in 2014. Ferguson filled in for Carey as host of that day's episode of "The Price Is Right," while Carey sat behind the desk that night on the then-Ferguson-hosted "Late Late Show."
---
Q: Who plays the magazine boss on "The Bold Type"? She looks familiar. – Casey Shaw, via e-mail
A: She should, since she's been a television presence for many years. Melora Hardin also has been seen recently in Amazon's acclaimed "Transparent," for which she earned an Emmy nomination, but her home-screen career sates back to the 1970s and such shows as "The Love Boat" and "Police Story."
Other major stops along the way for her have included CBS' short-lived series version of "Dirty Dancing" (as Baby), NBC's "The Office" (as company executive Jan Levinson), the USA espionage show "Cover Me" and the latter network's "Monk," in which she played the title character's late wife. Hardin also has been seen in a number of movies such as "27 Dresses," "Hannah Montana: The Movie" and "Self/less."
---
Q: Is "The Last Ship" going to be renewed? – Nancy DuPree, Port Orange, Fla.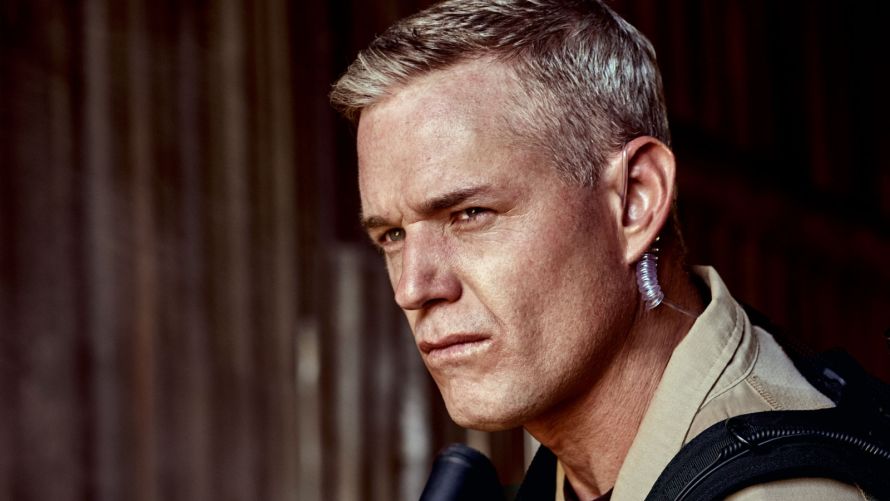 A: It already has been, at least for this year. In fact, TNT launches Season 4 of the drama series with a two-hour premiere Aug. 20. The new episodes will prove there's no rest for the weary, since the virus that was fought by the crew of the U.S.S. Nathan James now threatens the world's food supply – and forces Tom Chandler (played by Eric Dane) back into action.
"The Last Ship" also has been renewed for a fifth season. Normally, that would be expected to debut next summer, but a production hiatus delayed the start of filming of those episodes. Exactly when those will arrive on screens remains to be seen, then, but an announcement on that wouldn't be likely until next spring anyway.
Q: Is it true that "Criminal Minds: Beyond Borders" was canceled? – Marcia Bradley, Reading, Pa.
A: It is, meaning that the original CBS show now has outlasted two spinoffs, also including the Forest Whitaker-starring "Criminal Minds: Suspect Behavior." However, one of the "Beyond Borders" characters has survived: Daniel Henney will reprise his role from that series as Matt Simmons as a cast regular in Season 13 of "Criminal Minds," having already made several crossover appearances on the original drama.
Q: Are Dean Butterworth and the Scorekeepers, of "Hollywood Game Night," an actual band? – Gary Miller, via e-mail
A: The Scorekeepers is a name devised for the house musicians on the NBC show, but Butterworth is a noted drummer who has been a member of the group Good Charlotte for more than a decade. He also performs with Sugar Ray, and he has worked with such other artists as Ben Harper and Morrissey.
The Scorekeepers aren't meant to be overly slick, since "Hollywood Game Night" intends to evoke the feeing of a house party, so it could be argued that Butterworth's other projects really are where his musicianship comes through.
Q: Please settle an argument. Was the movie "Serpico" ever turned into a TV series? – Mike Kinney, Boulder, Colo.
A: Yes, but not for long. David Birney played the famously honest New York detective in an NBC series that lasted only a few months after it premiered in the fall of 1976. Though the movie that served as the show's pilot episode recapped events from the life of the real Frank Serpico, the remaining stories largely built fictional plots around him, but he continued to fight corruption within his department in those tales.
Send questions of general interest via email to tvpipeline@gracenote.com. Writers must include their names, cities and states. Personal replies cannot be sent.