---
If you've ever wondered about the backstage lives of Kermit the Frog and Miss Piggy, you're in luck.
The late Jim Henson's beloved characters are returning to television on a regular basis, but in a slightly different way than before … in a series that shows them away from performing, allowing their trademark sly humor to be put to new use. ABC debuts "The Muppets" Tuesday, Sept. 22, and the gang's all here – albeit with a possibly distressing twist that became known during the summer: Kermit and Piggy are a couple no more. And allegedly, Kermit already has moved on, to an ABC marketing executive named Denise.
"It's an interesting thing that's going on here," explains Kermit … seriously (with his voice supplied by Steve Whitmire). "Actually, the Muppets are doing a late-night chat show with Miss Piggy called 'Up Late with Miss Piggy.' And Bill and Bob (executive producers Prady and Kushell) came along with this wonderful idea to shoot behind the scenes, and they are producing that (backstage) show. It's interesting and scary at the same time, because you get to see things that we wouldn't normally, necessarily want you to see."
Miss Piggy concurs with that, though she maintains (via the voice of Eric Jacobson) that she isn't "afraid of any pitfalls that come with stardom. I invite the pitfalls, you know. As long as I'm not the one who falls into them. Any kind of attention is good publicity, so sure, I'm proud we're broken up."
For any Muppet tension accompanying the end of that great romance, scheduled guest stars including Reese Witherspoon, Josh Groban, Elizabeth Banks, Jay Leno, Laurence Fishburne, Liam Hemsworth, Lea Thompson, Tom Bergeron and music's Imagine Dragons may help allay it. In that sense, the new series emulates the structure of the classic, syndicated "Muppet Show" (1976-81), but Prady – who started his career with Henson and the Muppets, and has enjoyed success as co-creator and executive producer (with Chuck Lorre) of CBS' "The Big Bang Theory" — is quick to note the modern differences.
"If you look at 'The Muppet Show,' " he says, "it mocks variety shows because that was the dominant form of television at the time. And it struck me that if the Muppets were on television now, it would be … I don't know if 'parody' is the correct word, but it would look at the way television is done now and say, 'Well, what's the Muppet version of that?' "
Indeed, "The Muppets" is that world's take on the reality-show boom, complete with cinema-verite-type shots. Fozzie Bear, Gonzo, Animal, the Swedish Chef and Rowlf the Dog (who has a history with ABC, having been a regular on "The Jimmy Dean Show" some 50 years ago) are among other familiar characters participating.
ABC Entertainment president Paul Lee notes he hasn't been "sitting all my life thinking my job is to get the Muppets onto the American Broadcasting Company," but he adds, "We fell in love with 'The Muppets' because it was a new take … because the idea of making fun of documentaries where you once made fun of variety shows seems incredibly fresh."
As for how he'll cope with the new style, Kermit believes, "You're going to learn, whatever happens. You know, it's a day-by-day, moment-by-moment process." And as for having to share it with his now-former flame? "it can be tough to work with your ex," he reasons. "Especially when your ex is a pig."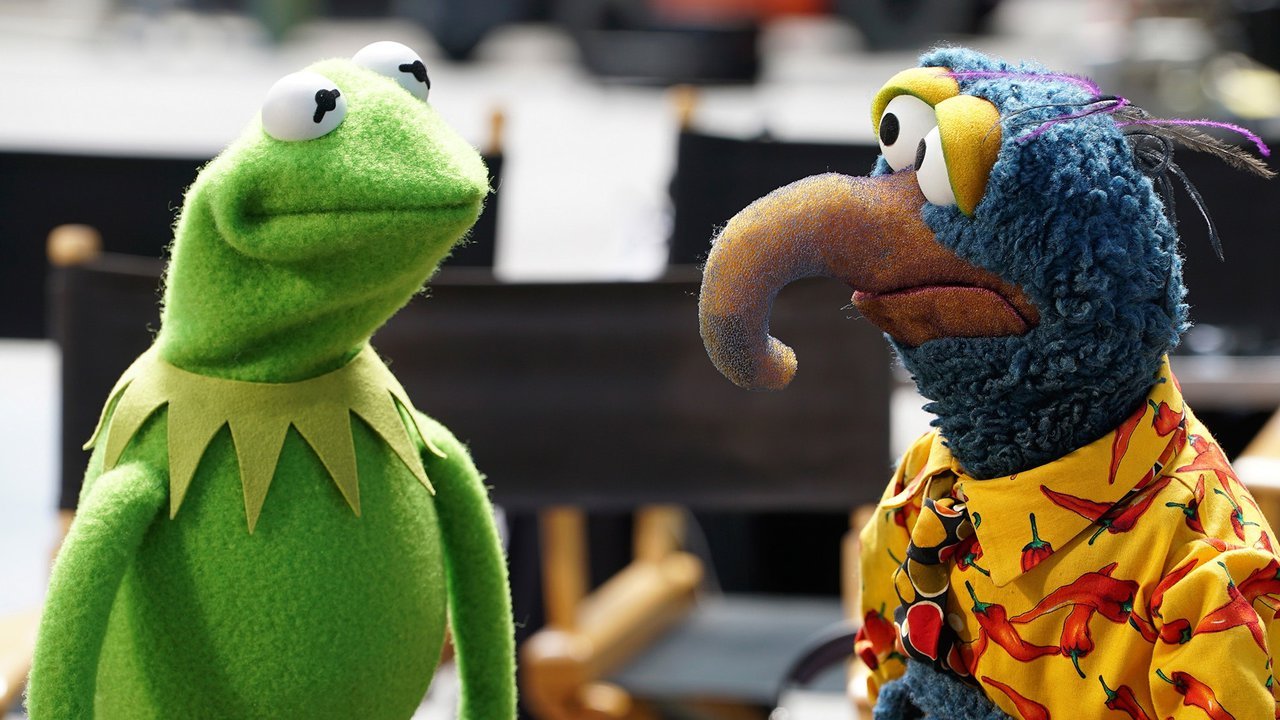 Kermit the Frog and Gonzo "star" in "The Muppets," premiering Tuesday, ­September 22, on ABC.