---
Me TV gives weekend berth to animated space-age family
If there was room for a prehistoric family in the world of television cartoons, surely there also was space for a family living in … well, space. The success of "The Flintstones" gave the Hanna-Barbera studio the opportunity to move the calendar way forward by devising "The Jetsons," which has returned regularly with a Sunday-morning berth on MeTV.
Though the show lasted only one season (1962-63) on ABC, it had its effect, building a legion of fans by telling sitcom-ish stories of futuristic family man and Spacely Sprockets employee George Jetson (voiced by George O'Hanlon) and those in his immediate sphere, including mechanical maid Rosey the Robot (with the voice of Jean Vander Pyl, who also was Wilma Flintstone) and dog Astro. To this day, we love how son Elroy was dropped off at school quite literally, in his own little capsule deployed from the Jetsons' main spaceship.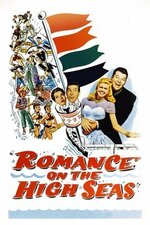 "Romance on the High Seas" (Turner Classic Movies, Monday, March 1):
Though this 1948 musical-comedy from "Casablanca" and "White Christmas" director Michael Curtiz had such reliables as Jack Carson and Oscar Levant in its cast, it's arguably most memorable as the first movie to feature Doris Day … who is TCM's Star of the Month for March. Best-known at the time as a big-band vocalist, she appropriately plays a singer who gets to take an ocean voyage.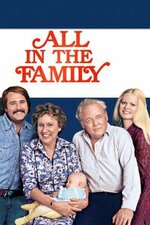 "All in the Family" (getTV, Wednesday, March 3):

Anyone who knows their TV history even slightly is sure to recognize what the 1971 episode "Cousin Maude's Visit" led to … another extremely successful series from executive producer Norman Lear. Stage veteran Beatrice Arthur made an immediate impact as a highly opinionated and outspoken relative of the Bunkers. That she held her own, and then some, opposite Archie (Carroll O'Connor) was no small thing.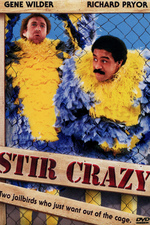 "Stir Crazy" (AMC, Friday, March 5):
While this 1980 comedy hit cemented the teamwork that Gene Wilder and Richard Pryor had started in "Silver Streak," some people may not realize it was directed by esteemed actor Sidney Poitier. The stars reunite as friends sent to prison after being framed for a bank robbery when their woodpecker costumes — OK, OK, it's better seen than told — are stolen by the criminals.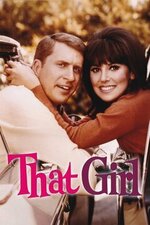 "That Girl" (Crackle, streaming):
As the women's liberation movement was gaining steam in the mid-1960s, Marlo Thomas got a lot of attention for her sitcom that she helped develop. She played Ann Marie, an independent-minded young woman determined to make her own way in New York, doing her best to balance her acting-career ambitions with her growing romance with affable journalist Don (Ted Bessell). Thomas' father Danny was among the executive producers of the show.