---
Classic Corner: Picture it ... Miami, 1985
For more than three decades, the ladies of Miami have entertained a multitude of audiences and continue to find new life as they are introduced to new generations.
Blanche, Dorothy, Rose and Sophia (Rue McClanahan, Bea Arthur, Betty White and Estelle Getty) were four very different roommates from opposing backgrounds in the highly successful 1985-1992 series, but all characters faced some very real life situations, always with comedic moments along the way. Sure, the friends may have had their disagreements but let's face it — cheesecake always fixes everything. 
After the show's seven season run, viewers could still enjoy some of their favorite ladies in spinoff series. "Empty Nest" (1988-1995), starred Richard Mulligan, Dinah Manoff and Kristy McNichol, who did frequent crossover appearances with the "Golden" ladies who lived next door. In 1992, "The Golden Palace" debuted featuring White, Getty and McClanahan starring alongside Cheech Marin and Don Cheadle but unfortunately that program only ran one season before being canceled. 
"The Golden Girls" can be seen Sunday, Nov 15 on TV Land and Monday, Nov. 16 through Wednesday, Nov. 18 on CMT.
Other Retro Rewinds: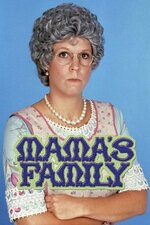 "Mama's Family" (MeTV, Sunday, Nov. 15):
Thelma "Mama" Harper (Vicki Lawrence) was the quick-tempered, opinionated, blue-haired matriarch of the Harper family who shared her house with her son (Ken Berry) and his wife (Dorothy Lyman), who were forced to move into Mama's basement after losing money in a business deal gone awry. Rue McClanahan and Betty White made frequent appearances in the 1983-1990 comedy.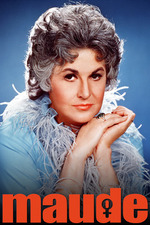 "Maude" (Antenna TV, Sunday and Saturday, Nov. 21):
"And then there's Maude." Before the role of Dorothy Zbornak, Bea Arthur had her own series in 1972-1978, portraying the character of Maude Findlay. As a very outspoken middle-class woman who wore her liberal politics on her sleeve, she shared her home in suburban Tuckahoe, N.Y., with fourth husband Walter (Bill Macy), her divorced daughter, Carol (Adrienne Barbeau), and Carol's adolescent son.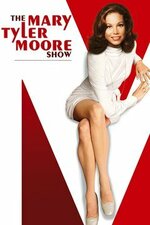 "The Mary Tyler Moore Show" (Decades, weekdays):
This 1970-1977 series celebrated its 50 year anniversary earlier this year. The show centered around Mary Richards (Moore), a thirty-something single woman employed as an associate producer of the evening news at WJM-TV. Betty White also starred here as the perky Sue Ann Nivens, who had her own show on the fictional network.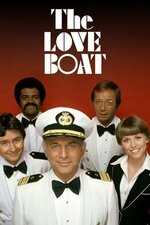 "The Love Boat" (CBS All Access):
This 1977-1987 program hit the high seas on the cruise ship, the Pacific Princess. As the title would imply, the romantic and comic tales of the passengers and crew were the spotlight. Featured regulars included Gavin MacLeod, Bernie Kopell, Ted Lange, Lauren Tewes, Fred Grandy and Jill Whelan but the guest stars were plentiful, which also included appearances by Rue McClanahan and Betty White.