---
Witches and genies and talking horses, oh my!
It may have been the effects of the Cold War, the rise of the counter culture or even the heartbreak of psoriasis, but it seemed Americans really embraced sitcoms with fantastical characters in the 1960s.
Be it witches, warlocks, genies, extraterrestrials or talking animals or cars, viewers bought in no matter how silly the storylines got. Suspension of disbelief became a national pastime.
Chief among these shows was "Mister Ed." Played by a gelding named Bamboo Harvester and voiced by former Western film actor Allan Lane, he was the palomino who would speak only to his owner, genial but klutzy architect Wilbur Post (Alan Young), and no one else, thus causing him endless heartburn. His wife Carol (Connie Hines) and neighbors Roger and Kay Addison (Larry Keating, Edna Skinner) had no clue this phenomenon was in their midst, even when they'd overhear Wilbur conversing with someone with a deep baritone voice. Ed's loquaciousness, however, was never explained.
The series ran in syndication and on CBS from 1961-66 and then had a long life in repeats. It can be streamed anytime on DDD Television.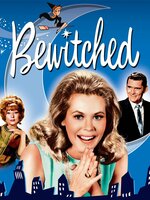 "Bewitched" (Daily, Antenna TV):
In what was perhaps TV's first mixed marriage, this 1966-72 ABC series followed the day-to-day travails of the suburban Stephens family and witch Samantha's (Elizabeth Montgomery) ongoing efforts to blend into the mortal world of her ad executive husband Darrin (Dick York and later Dick Sargent), despite the disapproval and meddling of her mother Endora (Agnes Moorehead), also a witch. Despite the outlandish premise, the story featured solid writing and first-rate acting and was a regular nominee during awards season.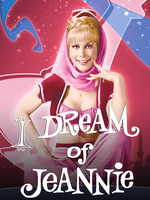 "I Dream of Jeannie" (Daily, Antenna TV):
On the subject of women with otherworldly powers, we present for your consideration Jeannie (Barbara Eden), a millennia-old genie who came into the life of straight-laced astronaut Tony Nelson (Larry Hagman) when he found her bottle after splashing down from a mission. Though well-meaning, her superpowered ministrations often created agita for Tony as he was forced to explain the strange phenomena she conjured to his superiors. Eden's skimpy genie costume also caused grief or NBC, who insisted it cover her navel to keep censors at bay.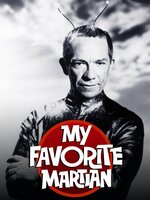 "My Favorite Martian" (Sundays, Cozi TV):
The Martian of the title was actually Uncle Martin (Ray Walston), an anthropologist from the Red Planet whose spaceship collided with an American rocket and crashed to Earth. Los Angeles reporter Tim O'Hara (Bill Bixby) takes him into his home, introducing him to everyone as his uncle. But the alien will show his abilities to only Tim, thus driving the show's comedy.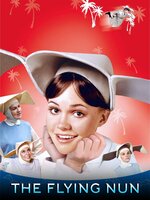 "The Flying Nun" (Tubi, Roku Channel):
Though not exactly a superpower, the aerodynamic qualities of her cornice enabled San Juan, Puerto Rico, nun Sister Bertrille to take flight, thus causing consternation for the Reverend Mother (Madeleine Sherwood) and catalyzing the storylines of this 1967-70 ABC sitcom. It also was an early stepping stone in the much-decorated career of the novice nun's portrayer, future Oscar winner Sally Field.