---
'The BFG' is big … Spielberg big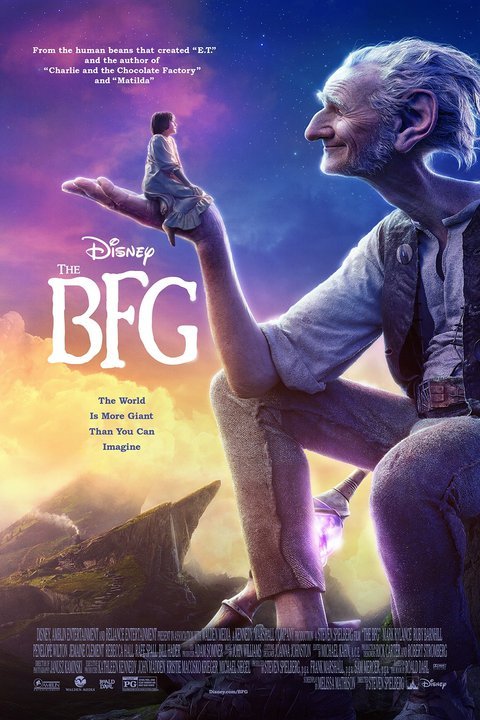 If any current director has a virtual copyright on movie magic, it's Steven Spielberg – and even if he's also offered some excellent history lessons lately, he's back in the realm of the fantastic by working with the Disney studio for the first time (a very significant collaboration in the annals of film history) on "The BFG."
The title stands for Big Friendly Giant in the story devised by Roald Dahl ("Charlie and the Chocolate Factory") and adapted by the late screenwriter Melissa Mathison, who also worked with Spielberg on "E.T.: The Extra-Terrestrial" That's no coincidence, since this tale offers quite a similar theme in pairing a youngster with an unlikely new friend.
The orphan Sophie, played by newcomer Ruby Barnhill, gets to know a literal giant played through motion capture by Mark Rylance (who won a recent Oscar for his work with Spielberg in "Bridge of Spies"). In a land where such beings aren't prone to become pals with their targets, this one is quite an anomaly.
Indeed, other giants who aren't as friendly gobble up children, so this big fellow has to work against even-bigger and less-pleasant creatures to protect his new comrade. There's surely a dark undercurrent to "The BFG," which should come as no surprise to anyone familiar with Dahl's writing, but it's not so dark that it seems out of league with other Spielberg fantasy films.
Think about it, and you'll realize how often the filmmaker has plumbed the depths of childhood fears to come up with stories that ultimately are uplifting. The dinosaur rampages of the "Jurassic Park" franchise? Absolutely, but just as stunning an example is "Indiana Jones and the Temple of Doom," which went so deep into the heart (pun intended) of scares, it prompted the creation of the PG-13 rating.
Deserving of special note is the visual genius who has been Spielberg's "house cinematographer" for quite some time, Janusz Kaminski. Any movie is a challenge when it comes to matching images to the director's richness of storytelling, and the elements here make it even more so. Expectedly, Kaminski rises to the task.
While it's interesting to see Spielberg return to this genre at this stage of his career, though, "The BFG" isn't the complete flight of fancy it wants to be. That may rub up against moviegoers' expectations, but it must be said that even if it isn't great Spielberg, it's good Spielberg – which is notable in its own right.
Which show got the most Emmy nominations this year?