---
Fanning Out
---
Channel host pays tribute to his Oscar-winning great-uncle
---
With Turner Classic Movies' annual "31 Days of Oscar" festival starting anew, covering all of February, one of those days – actually, a night — will have a lot of the name Mankiewicz.
Principal TCM host Ben Mankiewicz not only knows his films, he knows his filmmakers, especially when it comes to members of his own family. On Thursday, Feb. 7, he'll introduce the two classics that earned best-director Oscars for his great-uncle, Joseph L. Mankiewicz: "All About Eve" (1950) and "A Letter to Three Wives" (1948). (The 1941 milestone "Citizen Kane," co-written by Joseph's brother Herman, will be a TCM attraction again on Feb. 25.)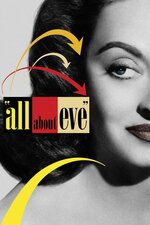 "It's really great," Ben Mankiewicz says of being able to give his family an on-air salute. "This year's '31 Days of Oscar' theme is particularly interesting, I think, grouping a couple of movies together that relate in some way that we found cool. The idea of the two back-to-back Joe Mankiewicz films made sense, they did it, and they stuck it in primetime. And they're both great films."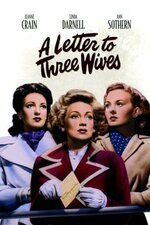 "All About Eve," which Joseph L. Mankiewicz also wrote, is the legendary backstage story of an ambitious newcomer (Anne Baxter) who takes advantage of a star (Bette Davis) whose career is on the downslide. Mankiewicz co-wrote (with Vera Caspary) the screenplay for "A Letter to Three Wives," in which three women (Jeanne Crain, Ann Sothern, Linda Darnell) receive a note from someone who claims she has run off with one of their husbands.
"Everybody loves 'All About Eve,' but I think 'A Letter to Three Wives' really holds up and hangs in there with it as a great venture," reflects Ben Mankiewicz, who admits he wishes now that he'd talked more with Joseph (who died in 1993) about the latter's work.
"I was not in that place then," Ben allows. "First of all, I was not that close to him. My father (political insider Frank Mankiewicz) was close to him, and for a long time while I was growing up in D.C., (Joseph) lived in New York. I was there one time, and given that he and my dad talked all the time, it's a little criminal that they didn't make sure that Alex (Joseph's same-age daughter) and I hung out.
"I grew up around politics, and to me, this was the guy who made movies," adds Ben. "I wouldn't have known what to say to him then, but now, I have 10 gazillion questions for him that I didn't get to ask. I'm somewhat regretful of that, but that's mostly on my parents."
Another aspect that Ben mentions "with some degree of shame" is the youthful view he took of Joseph's career, which yielded only a couple more movies (including the first screen version of the play "Sleuth") after Ben was born in 1967. Also before that came "The Ghost and Mrs. Muir," "No Way Out," "The Barefoot Contessa," "Guys and Dolls" and "Cleopatra," among other Joseph L. Mankiewicz titles.
"By the time I was five, after the celebration of 'Sleuth' – for which he was appropriately feted – we sort of talked about him as 'the guy who had writer's block,'" Ben recalls. "I was sort of like, 'Oh, Uncle Joe can't do his job anymore.' And I feel so stupid that I didn't take the time to watch these movies as a teenager, and to understand how valuable he was. And how important he was in the growth of Hollywood."
---