---
Some true screen classics use distinctive music
---
---
Turner Classic Movies is spending much of June celebrating all that jazz … and then some.
The channel is going all-in on a "Jazz in Film" series that features related attractions on both Mondays and Thursdays (and into the early hours of the following day) throughout the month. In some cases, the jazz world might not be the essence of the given movie's plot, but the soundtrack unmistakably reflects the genre — often demonstrated by some of cinema's greatest composers.
Here's a look at several of the literally jazzed-up highlights: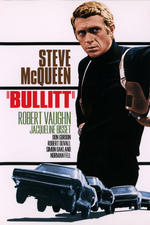 "Bullitt"
(1968; Tuesday, June 2, 3:30 a.m. ET): As famous for when it doesn't use Lalo Schifrin's music as when it does — particularly during the classic car chase midway through the movie  — one of the screen's best police dramas includes a scene set in a San Francisco jazz club, as the title detective (Steve McQueen) enjoys a rare moment of "down" time with his girlfriend (Jacqueline Bisset)..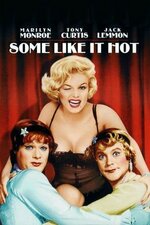 "Some Like It Hot"
(1959; Tuesday, June 9, 2 a.m. ET): Considered by some critics and film historians to be the funniest picture ever made — and backed by a lively Adolph Deutsch score — director Billy Wilder's saga disguises two musicians (Tony Curtis, Jack Lemmon) as they go on the lam as members of an all-woman band, after they witness the lethal ways of some Prohibition-era mobsters. Marilyn Monroe is the actual female lead..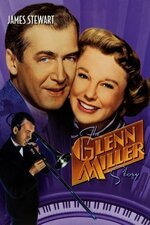 "The Glenn Miller Story"
(1954; Thursday, June 11, 8 p.m. ET): James Stewart gives an affecting performance as bandleader Miller, as does June Allyson as his wife, though the screenplay takes liberties in recounting the real musician's life. The same night, TCM follows this with "The Gene Krupa Story" (1960), and Krupa is one of the musicians appearing as themselves in "The Glenn Miller Story.".
"Lady Sings the Blues"
(1972; Thursday, June 25, 9:45 p.m. ET): Diana Ross turned her musical fame into immediate movie stardom — and earned an Oscar nomination in the process — for her portrayal of enduringly famous singer Billie Holiday. Of course, Ross nails the songs that yielded a double-album soundtrack.