---
Russian Doll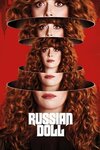 Emmy-nominated actress Natasha Lyonne stars in this comedy-drama series as Nadia, a young woman who is on a journey to be the guest of honor at a party in New York City. But she gets caught in a mysterious loop as she repeatedly attends the same event and dies at the end of the night each time — only to awaken the next day unharmed as if nothing had happened. In addition to starring, Lyonne co-created the show with "Saturday Night Live" alum Amy Poehler and serves as a writer and director for the Netflix original series.
Netflix
---
---
Little House on the Prairie, Seasons 1-9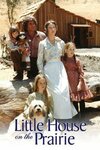 Based on Laura Ingalls Wilder's series of "Little House" books, this drama series revolved around the 1870s adventures of the Ingalls family — father Charles, mother Caroline, eldest daughter Mary, middle daughter/narrator Laura and youngest daughter Carrie — who owned a farm in Walnut Grove, Minn., during the late 1800s, and the daughters all attended school where they were annoyed by bratty Nellie Oleson. As the years went on, Mary lost her eyesight and moved away to teach at a school for the blind, and the Ingalls family moved to the Dakota territory –and back. Laura met Almanzo Wilder, a man who would ultimately become her husband. During the ninth and final season, Charles and Caroline sold their farm and moved away, leaving Laura and Almanzo in Walnut Grove.
Amazon
---
GOOD GIRLS – SEASON 2 PREMIERE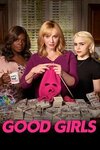 When three suburban moms get tired of trying to make ends meet, they decide it's time to stick up for themselves by robbing the local supermarket at (toy) gunpoint. But when the manager catches a glimpse of one of them and the loot is far more than they expected, it doesn't take long for the three best friends to realize the perfect getaway will be harder than they think.
Hulu
---

I Still Know What You Did Last Summer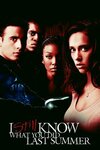 A year after killing vengeful hit-and-run victim Ben Wills (Muse Watson), who gutted her friends with an iron hook, college student Julie James (Jennifer Love Hewitt) is still shaken by the experience. When her roommate, Karla (Brandy), wins a vacation for four to the Bahamas, she plans to bring along her boyfriend, Tyrell (Mekhi Phifer), attractive Will (Matthew Settle) and Julie. At the resort, Julie starts receiving threatening notes and realizes Ben is still alive.
Crackle
---