---
The Order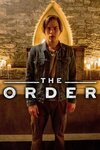 At Belgrave University, college freshman Jack Morton joins a fabled secret society where he's thrust into a dangerous game of life or death. As Jack goes deeper, he uncovers dark family secrets and an underground battle between werewolves and the magical dark arts.
Netflix
---
---
Tin Star- Season 2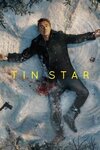 The epic thriller starring Tim Roth returns for its second season, as Anna offers her father a chance at forgiveness when she tasks him with saving Pastor Johan Nickel, the head of a family who have taken her in, from destruction.
Amazon
---
Office Space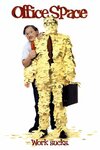 Corporate drone Peter Gibbons (Ron Livingston) hates his soul-killing job at software company Initech. While undergoing hypnotherapy, Peter is left in a blissful state when his therapist dies in the middle of their session. He refuses to work overtime, plays games at his desk and unintentionally charms two consultants into putting him on the management fast-track. When Peter's friends learn they're about to be downsized, they hatch a revenge plot against the company inspired by "Superman III."
Hulu
---

THE X-FILES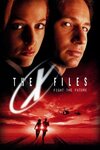 In a small Texas town, a mysterious black substance emanating from the remains of a prehistoric human engulfs a young boy and his rescuers. Later, FBI agents Fox Mulder (David Duchovny) and Dana Scully (Gillian Anderson) are in Dallas to disarm a bomb set to detonate inside a federal facility. Unfortunately the bomb explodes — leaving four inside dead. Mulder and Scully then receive a tip that the disaster was a government effort to cover-up an alien virus linked to the boy's death.
Crackle
---