---
The Boy Who Harnessed the Wind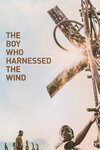 Against all the odds, a thirteen year old boy in Malawi invents an unconventional way to save his family and village from famine. Based on the best selling book and true story of William Kamkwamba. Directed by and starring Chiwetel Ejiofor and introducing Maxwell Simba..
Netflix
---
---
Middle Men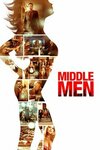 Jack Harris (Luke Wilson) is a legitimate Texas businessman who wanders off the straight-and-narrow path when he meets Wayne Beering (Giovanni Ribisi) and Buck Dolby (Gabriel Macht), a slimy pair of Internet porn profiteers. Jack's association with the men leads to his involvement with a host of other lowlifes, and though he tries to convince himself that he is staying clean in a dirty business, his disintegrating family situation proves otherwise.
Amazon
---
For The People Season 2 Premiere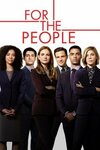 The United States District Court for the Southern District of New York — also known as the Mother Court — is the oldest district court in the nation, and the setting for the newest drama from the minds of Shonda Rhimes and Betsy Beers. Focusing on the lives and careers of the brand-new lawyers working for both the defense and the prosecution and handling some of the most high-profile and high-stakes federal cases in the country, "For the People" follows the talented professionals as their lives intersect both in and out of the courtroom.
Hulu
---

ACE VENTURA: PET DETECTIVE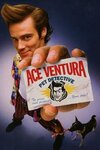 When the dolphin mascot of Miami's NFL team is abducted, Ace Ventura (Jim Carrey), a zany private investigator who specializes in finding missing animals, looks into the case. Soon Miami Dolphins players are kidnapped too, including star player Dan Marino (Dan Marino), making Ace's sleuth work even more pressing. Working with Dolphins representative Melissa Robinson (Courteney Cox), Ace closes in on the culprits, but not before many ridiculous misadventures.
Crackle
---