---
Shadow

After being struck by lightning, a young man emerges from the shadows to become Jozi's hero. Giving up his badge to pursue justice for those who can't help themselves, Shadow is Mzansi's new vigilante. #Shadow starring Pallance Dladla and Amanda Du-Pont, March 8. Only on Netflix.
Netflix
---
---
Death at a Funeral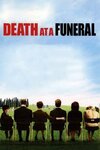 Chaos reigns when members of a dysfunctional family gather to bury a loved one. Son Daniel (Matthew MacFadyen) anticipates a face-off with his famous brother Robert (Rupert Graves), while cousin Martha (Daisy Donovan) and her fiance Simon (Alan Tudyk) are desperate to make a good impression on her father. In the midst of the family turmoil, a mystery guest threatens to bring the deceased's skeleton out of the closet.
Amazon
---
Keeping Up with the Kardashians Complete Season 15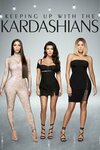 Even though things are always changing for the Kardashian family in ways they never expected, Kim, Kourtney, Khloe and the rest of the Kardashian/Jenner clan are determined to remember that family always comes first. Although the family members frequently are at odds, between siblings and their relationships, they always support one another in the end, regardless of how many controversies, and there are many. As the family's fame grows, they become more dependent on one another for support through all the highs and lows of being in the limelight.
Hulu
---

TOOTSIE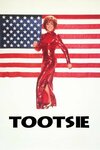 New York actor Michael Dorsey (Dustin Hoffman) is a talented perfectionist who is so hard on himself and others that his agent (Sydney Pollack) can no longer find work for him. After a soap opera audition goes poorly, Michael reinvents himself as actress Dorothy Michaels and wins the part. What was supposed to be a short-lived role turns into a long-term contract, but when Michael falls for his castmate Julie (Jessica Lange), complications develop that could wreck everything.
Crackle
---