---
Stream Scene
---
Spy Kids 2: The Island of Lost Dreams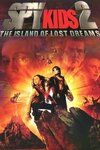 Now full fledged Spy Kids, Carmen (Alexa Vega) and Juni (Daryl Sabara) Cortez are back for another James Bond style adventure. Their newest mission takes them to a distant island where they take on a mysterious man and his imaginative creatures. But this time, they also have to fight the forces of rival sibling Spy Kids, Gary (Matt O'Leary) and Gerti (Emily Osment) Giggles, as they head right into a trap that will test each and every spy in the Cortez family.
More great shows and movies:
The Boy Who Harnessed the Wind
The Hurt Locker
Disney's Christopher Robin
Blue Jasmine
Wet Hot American Summer
Netflix
---
The Royals, Season 4

Power is everything, there are no limits, and trust is nonexistent for the royal family featured in this drama series. Queen Helena and King Simon try to present an aura of class and grace to the public, but the truth of the family's life is much different, as tainted politics and family issues threaten to cause chaos and turmoil for the royals. The monarchs' rebellious daughter, Princess Eleanor, provides lots of fodder for the tabloids with a life full of activities that include sex, drugs, and even hung-over helicopter rides. Her twin brother, Prince Liam, is a playboy who takes full advantage of being one of the planet's most eligible bachelors. It's a life Liam enjoys until his older brother — and heir to the throne — dies, making Liam next in line to inherit the throne. With that distinction comes much scrutiny, putting a crimp in his womanizing ways. After Simon's death, paternity questions about Liam lead to Simon's brother, Cyrus, ascending to the throne.
More great shows and movies:
Middle Men
Carpool
Waiting…
The Crazies
Major Payne
Amazon
---
The Party's Just Beginning (2018)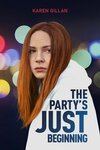 Written and directed by Karen Gillan, this surreal coming of age tale is a love letter to her hometown. Set in the Highlands of Scotland, a young woman spirals into a mid-twenties crisis. Witty and sarcastic, her manner is rapid and quick fire. Despite this, she can't seem to connect with anyone and her heightened awareness of mortality consumes her after her best friend's suicide. She finds comfort in her local pub and forms relationships with various men in attempts to find herself again. She meets a man simultaneously enduring a mid-life crisis and develops an anonymous connection with an old man over the phone, but neither of them give her the answers she needs. Ultimately, she is left to confront herself, and what's truly haunting her.
More great shows and movies:
For The People Season 2 Premiere
Into The Dark: Treehouse
American Beauty
Bruce Almighty
Fire in the Sky
Hulu
---

3000 MILES TO GRACELAND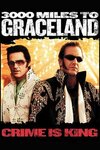 It's International Elvis Week in Las Vegas, where the strip is flooded by a sea of King wannabes decked out in jumpsuits and sideburns. But five of the impersonators swaggering into the Riviera Hotel are toting heavy weaponry in their guitar cases. It's the heist of a lifetime, orchestrated by ex-con Michael (Kurt Russell) and his cunning former cellmate, Murphy (Kevin Costner). The crooked Elvises steal away with $3.2 million, leaving the hotel in ruins and a high body count in their wake.
More great shows and movies:
ACE VENTURA: PET DETECTIVE
GLADIATOR
MEN IN BLACK
HUDSON HAWK
FURY
Crackle
---