---
After Life

From the mind of Ricky Gervais, After Life is a the story of Tony, who had an all-too-perfect life. But after his wife Lisa suddenly dies, Tony changes. He decides instead to live long enough to punish the world by saying and doing whatever he likes from now on. He thinks it's like a Super Power — not caring about himself or anyone else — but it turns out to be tricky when everyone is trying to save the nice guy they used to know.
Netflix
---
---
Costume Quest (Prime Original series) Season 1

Four friends face off against ferocious, nougat-munching monsters that lurk in the shadows of their sleepy town; they must learn to use their imaginations to unlock the magical powers of their homemade costumes and save the universe from monsters.
Amazon
---
A.P. Bio Season 2 Premiere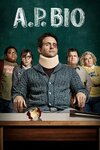 When Harvard philosophy professor Jack Griffin fails to get his dream job and reluctantly moves back to Ohio to work as a high school Advanced Placement Biology teacher, he makes one thing very clear: he will not be teaching one bit of biology. Instead, realizing he has a room full of honor roll students at his disposal, Jack recruits the kids to help him mentally break his job-stealing nemesis and win back the position that's rightfully his. From Saturday Night Live alums Seth Meyers and Mike O'Brien.
Hulu
---

MARCH SEINFELD THEME: SPRING TRAINING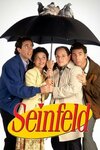 The Boyfriend Part I (315)
The Boyfriend Part 2 (316)
The Letter (320)
The Visa (Mickey Mantle punch) (414)
The Wink (Yankee bday card) (704)
The Caddy (712)
The Calzone (720)
The Abstinence (809)
The Pothole (816)
The Millennium (820)
Crackle
---