---
TCM shows 1968 classic, complete with iconic car chase
"Bullitt" is legendary for its midpoint car chase through San Francisco, but there's also plenty else to recommend about the Peter Yates-directed 1968 police drama … which Turner Classic Movies gives another of its frequent showings Monday, May 17. Certainly, the picture is one of the best examples of title star Steve McQueen's screen cool, as he plays a self-styled detective charged with protecting a witness for an ambitious politician.
Also great is Robert Vaughn (who also shared credit with McQueen in "The Magnificent Seven" and "The Towering Inferno") as said politician, charming but cold-blooded. Another terrific chase caps the film, near and across the runways of the City by the Bay's airport — and one only can marvel at McQueen ducking under moving planes, at a time when it had to be done for real without computer-enhanced imagery.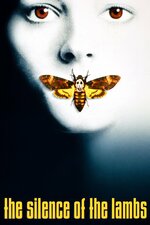 "The Silence of the Lambs" (AMC, Monday, May 17 and Tuesday, May 18):
The series "Clarice" has intended to continue the saga — with a couple of episodes addressing this story quite directly — but Jodie Foster and Anthony Hopkins made their own, indelible Oscar-winning marks as FBI novice Clarice Starling and incarcerated killer Hannibal "The Cannibal" Lecter in director Jonathan Demme's powerful 1991 version of the Thomas Harris novel. Even with commercial breaks, this is an experience.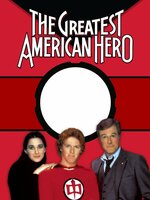 "The Greatest American Hero" (Crackle, streaming):
Though this Stephen J Cannell-produced fantasy-comedy-adventure observed certain traditions of the superhero genre, it also had an offbeat sense of humor that set it apart from most other shows in the category. All three seasons are available, with William Katt as an average schoolteacher who suddenly becomes anything but average via a special suit that enables him to fly. Note that we didn't say "fly straight." Robert Culp and Connie Sellecca also star.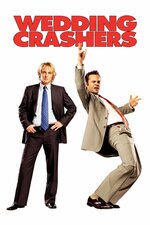 "Wedding Crashers" (Freeform, Monday, May 17 and Tuesday, May 18):
Vince Vaughn and Owen Wilson make an agreeable, hilarious duo as pals who regularly — well, check the title again — in this 2005 comedy hit. Several then-on-the-rise supporting players are worth watching, too: Rachel McAdams as an engaged woman Wilson crushes on; Bradley Cooper as her none-too-amused fiance; and Isla Fisher as the would-be bride's sister, who takes an overwhelming interest in Vaughn.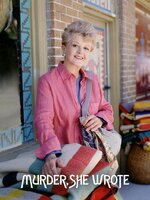 "Murder She Wrote" (Hallmark Movies & Mysteries, Friday, May 21):
You'll have to be up very early — or very late — to see it, or set a recording device for it, but the two-hour story "The Murder of Sherlock Holmes" was where it began for Angela Lansbury as mystery writer Jessica Fletcher. The character is getting her first novel published when (say it with us) she stumbles upon a murder; the rest was long-running television history.