---
---
Q: How is it balancing two successful series in "Stan Against Evil" on IFC and "You're the Worst" on FXX?
A: There is a little bit of overlap at the beginning (of the season) so I wasn't able to be part of the first block of shooting "You're the Worst" but obviously it was for the best reason in the world, which is that I was on this show that I think is beyond awesome. Getting to do "Stan" is so fun. It's a huge switch getting back to Los Angeles and then heading into a studio and putting on a little flouncy summer dress and high heels and being this incredibly entitled, awful character when I'm just coming off being this kind of gritty law enforcement type who's battling demons and stuff. …
We all have those dreams jobs and we have the jobs that we kind of do to pay the bills. And the fact that the last few big jobs I've had have just been these projects that I just can't get behind more, I just love them and I'm so fiercely proud of them and I feel so honored to be a part of them and those moments, I hope that I never stop feeling grateful or feeling like, 'pinch me' moments because I never want to take that for granted.
---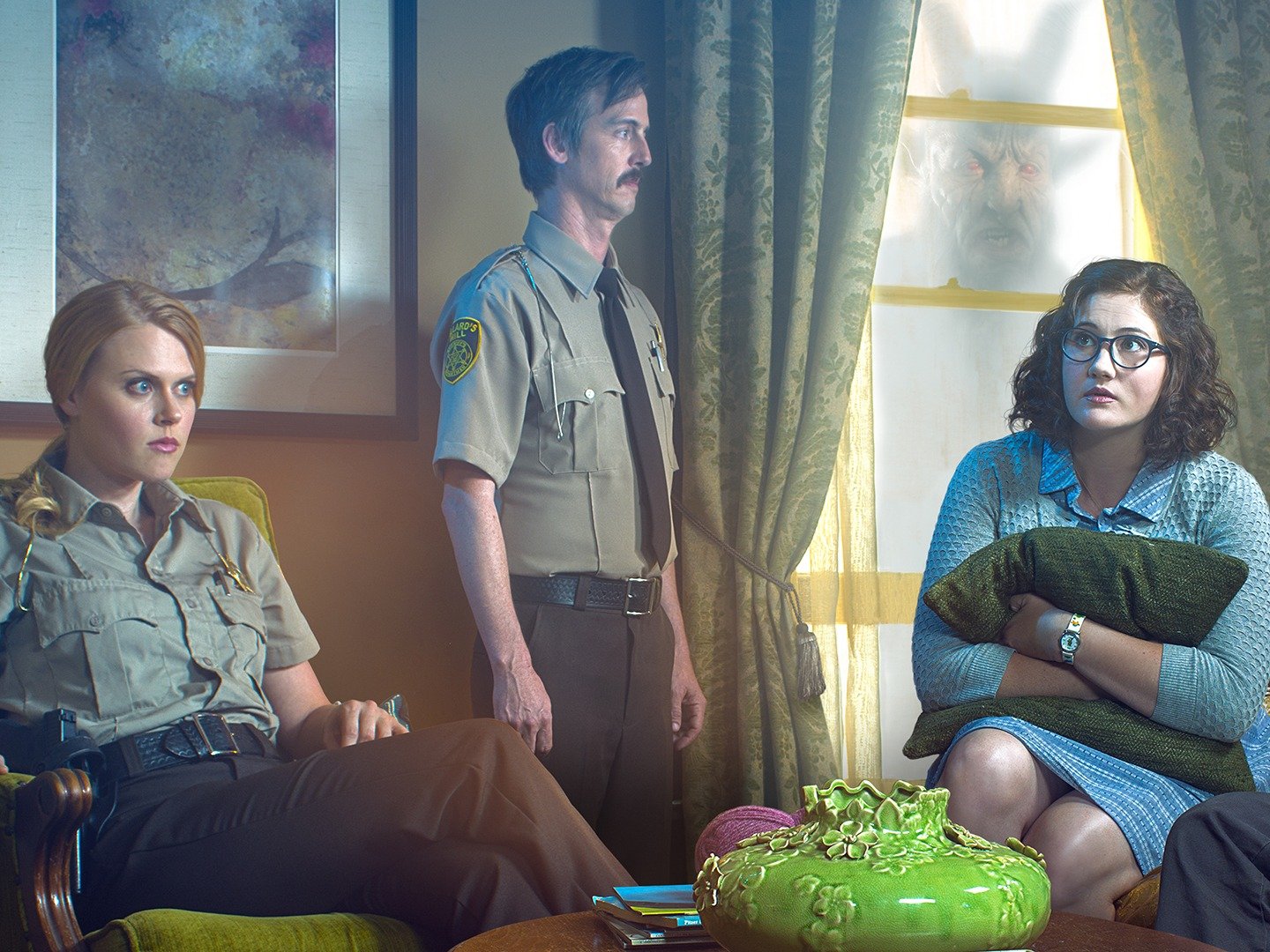 ---
Q: Is keeping a straight face in the midst of ridiculous goings-on difficult for you?
A: It kind of depends. In general, yes it's hard. I always find it hard when I think something's really funny. Some people just have that ability to be deadpan no matter what, no matter what their brains and their funny bone are doing. I am not that person. I feel I have to work pretty hard at it and there are definitely times when something would happen on set and I would break and you immediately feel so guilty because if somebody else is doing a great job and you're ruining their take, that in and of itself is a really good reason to try and not laugh. But once in a while you can't help it. It's just funny.
---
---