---
'Enemies' – Presidents and the law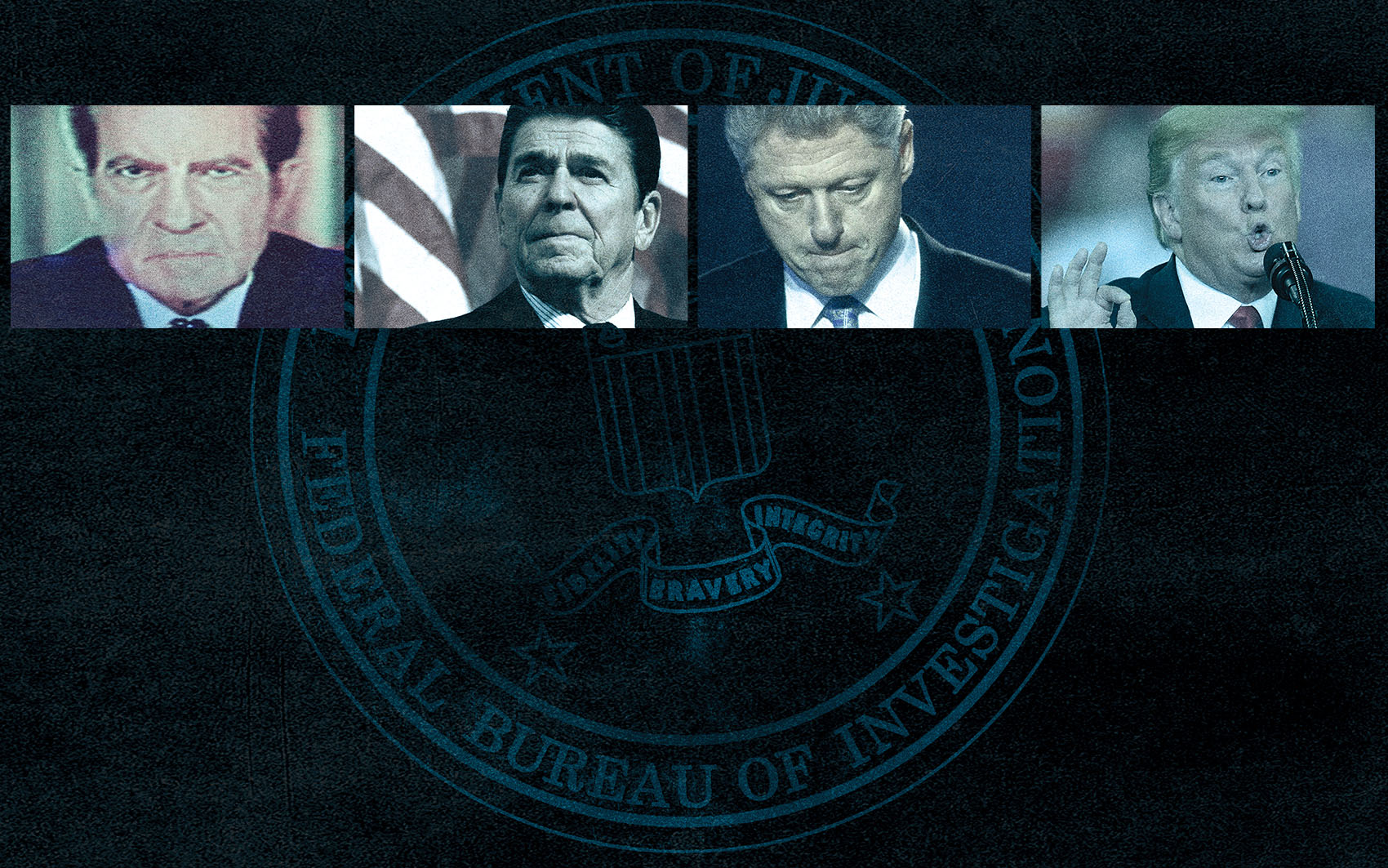 ---
With all that is going on in our government these days, to say that we're living in interesting times is probably the understatement of the millenium.
But we've been down this road of clashes between the president and the Justice Department before, and it's detailed in the new four-part documentary series "Enemies: The President, Justice & the FBI," premiering Sunday Nov. 18, on Showtime.
Inspired by Pulitzer Prize winner Tim Weiner's book "Enemies: A History of the FBI," the series tells the story of epic confrontations the FBI has had with four presidents: Richard Nixon over Watergate; Ronald Reagan over Iran/Contra; Bill Clinton over the Monica Lewinsky scandal; and George W. Bush over the Stellar Wind surveillance case – all possibly informing how the Bureau's ongoing clash with current President Donald Trump might shake out.
"Every decade or so … we have a tremendous clash in this country between the power of the president and the rule of law," Weiner says. "And sometimes this is framed, in Nixon's case, as a criminal conspiracy that emanates from the White House, or in Reagan's case, a massive violation of law in the name of national security. In Clinton's case, an abuse of power because ultimately that case was less about sex than about power. In W's case, a tremendous clash between national security and civil liberties – in the Stellar Wind case. And we have each of these elements and more in the clash that is growing between Trump and the rule of law."
Of course, if history is a guide, Trump's presidency could end in any number of ways. He could be forced to resign like Nixon, impeached but not removed from office like Clinton or finish his term like Reagan and Bush.
Ultimately, says Weiner, the case comes down to several fundamental questions, chief among them: Is the president above the law? And if so, can our democracy survive?
"No free republic in the history of civilization has ever lasted longer than 300 years," he says, "and that was the Roman Empire. … .We may not make it to 300 years if our Constitution and the rule of law are bent and broken by presidents. That's what I want people to understand what is at stake here.
"Because this is not politics, this is our future as a democratic society."
---