---
Come listen to a story about a man named Jed
The next time you're out "shootin' for some food," you can only hope to be as lucky as Jed Clampett.
In the hit 1962-71 series "The Beverly Hillbillies," airing Saturday, Jan. 23, on MeTV, Buddy Ebsen plays the backwoods family man who suddenly strikes it rich when he shoots a hole in the ground that springs a bubbling crude (oil, that is). From there, his life dramatically changes and he loads up all his belongings and family — including Granny (Irene Ryan), Elly May (Donna Douglas) and Jethro (Max Baer Jr.) — and heads to "Californy." Er, California.
The show certainly drew viewers during its original run, averaging 57 million between 1962 and 1964. The theme song, "The Ballad of Jed Clampett" — sung by country and bluegrass legends Lester Flatt and Earl Scruggs — also became a hit of its own, hitting No. 1 on the the country charts.
The 21,523-square-foot mansion used in the show was a real address located at 750 Bel Air Road in Bel-Air, and boasted a 150-foot waterfall, a pipe organ and an elevator that plunged 70 feet underground. It was rented to the show's production company for $500 per day.
The show continues to put out laughs, no matter whether you watched the original run on CBS or are part of a new generation catching the reruns. Ya'll come back now, ya hear?
Other Retro Rewinds: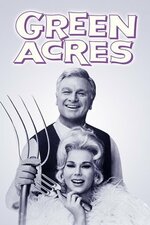 "Green Acres" (MeTV, weekdays):
New York lawyer Oliver Wendell Douglas (Eddie Albert) longs for a simpler way of life, so he buys a farm sight-unseen and moves there to live off the land, much to the chagrin of his socialite wife, Lisa (Eva Gabor). The collision of small-town life and Lisa's sophisticated ways — she insists on wearing full-length gowns and ostentatious jewelry, even on the farm — provides much of the humor in the show. Just give her Park Avenue.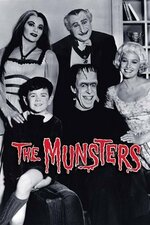 "The Munsters" (Cozi TV, Sun, Jan. 17 through Saturday):
The family at 1313 Mockingbird Lane is a little … different. Dad Herman (Fred Gwynne) looks like Frankenstein's monster; mom Lily (Yvonne De Carlo) and her dad, Grandpa (Al Lewis), are vampires; and son Eddie (Butch Patrick) is a werewolf. Poor Marilyn (Pat Priest), their niece, is the odd one out — she's just a normal girl. And the family doesn't like to call attention to her "unfortunate" looks.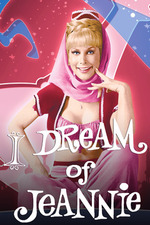 "I Dream of Jeannie" (Antenna TV, Monday, Jan. 18 through Saturday):
Rescued from a bottle (and a deserted island) by a U.S. astronaut (Larry Hagman), a scantily clad genie named Jeannie (Barbara Eden) becomes his slave and eventually falls in love with him. But unlike most genie stories, there's no three-wishes rule — so Jeannie uses her magic all the time, often without talking to her rescuer about it first.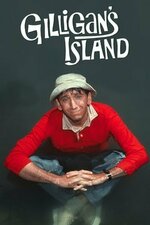 "Gilligan's Island" (MeTV, Sunday):
Seven people set sail on what is scheduled to be a three-hour sightseeing tour on the charter boat The Minnow, get caught in a storm and end up stranded on an uncharted tropical island together. The comedy comes from the failed attempts at escaping the island and the interaction of the very diverse group. Stars include Bob Denver, Alan Hale, Jim Backus, Natalie Schafer, Tina Louise, Russell Johnson and Dawn Wells.