---
The 'Beverly Hills, 90210' and 'Riverdale' star has died at 52
---
As if his reported stroke last week wasn't shocking enough, now comes the news that Luke Perry has died at age 52.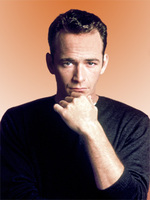 The actor who became a major 1990s star — under television titan Aaron Spelling's guidance – as rich rebel Dylan McKay on "Beverly Hills, 90210" had found both new and continuing fan bases as Archie Andrews' father Fred on The CW's "Riverdale." Now, that show is faced with a major cast-member loss, while those who came of age with the "90210" gang likely are feeling their own mortality a bit more.
Perry wore his fame with a streetwise knowledge of not buying into it completely, but also of recognizing what it meant career-wise overall. In a "Riverdale" press conference last summer, he said that "the temperature of the show is similar" to that of his "90210" experience, "in that it's a lot of screaming teenage girls. There's a lot of that going on.
"The audience for '90210,' size-wise, was a lot bigger because audiences were just bigger back then," he reasoned. "But if you listened to them both coming out of a speaker, they would sound very, very similar."
One of the saddest ironies is that Fox announced plans for this summer's "90210" revival on the same day Perry's health turn first was reported. He wouldn't have been a regular on that show due to his "Riverdale" commitment, but it was foreseen that he would make appearances as Dylan when possible. Now, that series is tasked with explaining Dylan's absence, just as "Riverdale" either will need to recast Fred (which, at first thought, would seem unlikely) or offer a reason that he's not there.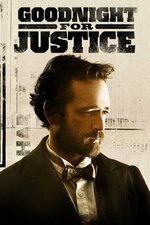 Perry's professional life began as so many do, with seemingly endless auditions before he scored roles on the daytime serials "Loving" and "Another World." Then came "Beverly Hills, 90210," which immediately boosted his popularity and that of his co-stars – including Shannen Doherty, whose Brenda Walsh famously had a complicated romance with Dylan — into the stratosphere. Perry spent the better part of the next decade on the series.
During his "90210" years, Perry appeared in such feature films as "Buffy the Vampire Slayer,""The Fifth Element" and "8 Seconds." Afterward, he found more work in a variety of projects … perhaps most notably in Western cable movies such as "Johnson County War," the "Goodnight for Justice" franchise and a remake of the John Wayne classic "Angel and the Badman." There also was space for Perry to step into other genres, as with the romantic tale "Love in Paradise," which Hallmark Channel already had scheduled on what became the day he died. 
Perry leaves two children from his former marriage – as well as an army of fans sure to mourn his loss not only for its sudden nature, but also for the iconic status he attained as a character who has meant a great deal to several generations. And, through Perry's legacy, Dylan will continue to.
---