---
Veteran actress was much more than Lucille Bluth
Jessica Walter was a character actor's character actor, the kind of consummate performer whose name might not ring a bell but certainly her face and her work did.
Perhaps the project with which she's best identified is "Arrested Development." As Lucille Bluth, the tipling matriarch of the formerly wealthy Bluth clan on the 2003-06 Fox sitcom (which was later revived on Netflix), Walter fairly disappeared into the skin of the self-serving, manipulative and scheming socialite, who was hypercritical of those around her and could cut them down with a savagely hilarious zinger – many of which were aimed at her gaggle of equally self-serving, manipulative and scheming offspring.
The show became a cult hit and Walter – who passed away last month at the age of 80 – was nominated for a best actress Emmy in 2005 for her portrayal of Lucille. Viewers can catch "Arrested Development" by streaming it on Netflix.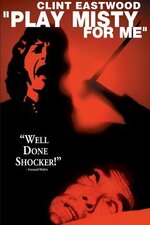 "Play Misty for Me" (Amazon):
Walter earned praise in her first major film role in this 1971 psychological thriller about a lonely woman whose relationship with a local Northern California radio DJ becomes obsessive and she begins stalking the man, racking up a body count along the way. Playing the object of her desire was future "Dirty Harry" Clint Eastwood, who made his directorial debut here. For her work, Walter was nominated for a best actress Golden Globe.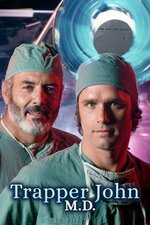 "Trapper John, M.D." (YouTube):
Walter was a recurring character in this 1979-86 CBS medical drama that continued the story of the popular "M*A*S*H" character (played by Wayne Rogers) 30 years after his duty as a surgeon in the Korean War. As the ex-wife of the title doctor played by Pernell Roberts, Walter's Melanie McIntyre often leaned on Trapper for his wise counsel and made it apparent she still needed him in her life.
"The Group" (Amazon, Tubi):
One of Walter's first film roles was in this Sidney Lumet-directed 1966 social satire that follows the lives of eight graduates of a prestigious Eastern women's university in the years following the Great Depression. As the catty and shallow Libby, who would go on to gain success in the literary world, the youthful Walter held her own in a cast of talented thesps that included Candice Bergen, Shirley Knight, Hal Holbrook and Larry Hagman.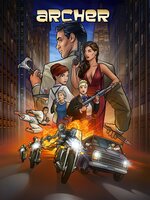 "Archer" (Late nights, FXX):
Walter was also a reliable voice actor over her long career, and in this still-running adult animated comedy series about the eccentric operatives at a dysfunctional intelligence agency, Walter imbued Malory Archer, the mother of the title character, with many of the same less-than-desireable traits – alcoholic, self-serving, scheming – that she brought to Lucille Bluth in "Arrested Development."