---
If you missed it in its premiere on Sundance TV this fall, a gentle new comedy from Australia currently streaming on Sundance Now could prove to be worth your attention.
In "Rosehaven," comedians and real-life best friends Luke McGregor and Celia Pacquola created and star in this series about 30-something longtime pals grappling with adulthood in a rural town on the Aussie island of Tasmania. While uber-earnest Daniel (McGregor) has returned to Rosehaven to work for his domineering mother's (Kris McQuade) real estate business after failing to make it on the mainland, free spirited Emma (Pacquola) turns up on Daniel's doorstep after herself being dumped by her husband during her honeymoon.
---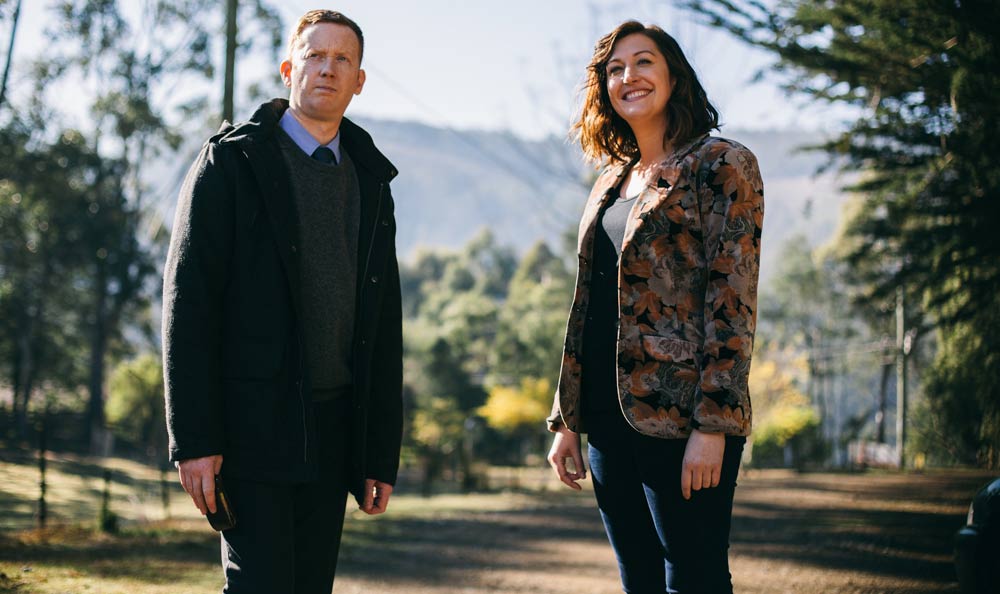 ---
Both are thrown into the dynamics of small-town life, with Daniel being confronted by ghosts of his adolescent past in a town that hasn't moved on. Emma, by contrast, feels freed by her life on the lam and her anonymity in this strange burg populated by the charming and the eccentric. Both find their sanity and their friendship tested.
The series was filmed in several locations in Tasmania, from where both comics hail.
"When you grow up in a small town," explains Pacquola, "It feels very specific being with the people who are actually (from that town). And (there are) a lot of similarities, just things like everyone knows each other really well, sort of traditions are formed, small things become really big things and it affects everyone. I just thought the quiet is something I really remember in a small town, the boredom and sort of finding things to do and to fill the time with. So that's why people could really get into crafts, things like the town fair because people really got behind it because your whole world is this little place."
---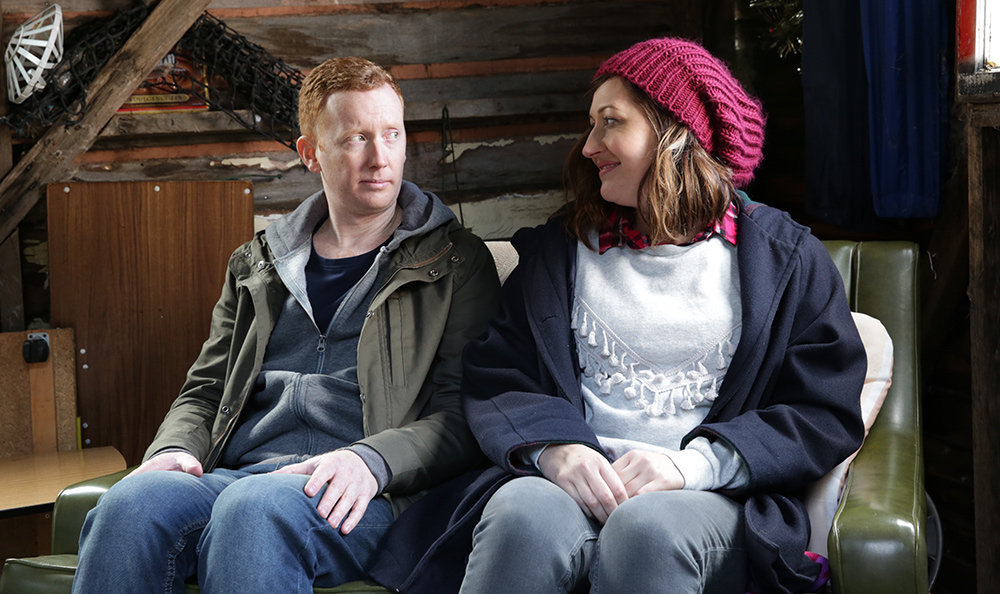 ---
"It almost reminds me of school in a way," McGregor adds, "where you kind of have to get along with everyone because if you don't all of a sudden you don't have access to a service or a shop or something like that."
As Daniel toils for his mother, evicting tenants and trying to be ever the adult, Emma embraces her inner child and simple pleasures. They're polar opposites who lean on each other to get through life's trials. But both actors make clear that no romantic feelings will develop and this relationship will remain platonic.
"We think it's something more interesting to tell that story," Pacquola says, "particularly in your 30s where platonic friendships are sort of harder because people have families and sort of move apart and career and whatever, so you usually don't spend this much time with a buddy. … And their characters really complement each other, where they meet in the middle. … They both think that the other one is their sidekick."
"Yeah, they both think they're Batman, basically," McGregor says with a laugh.
---