---
'American Masters' goes online with 'Inspiring Woman'
---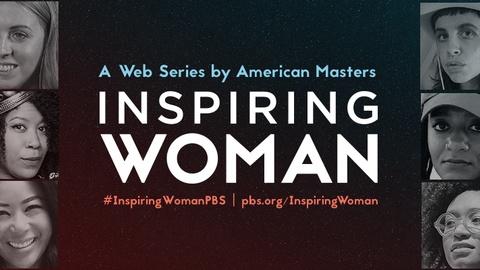 With stories of sexual harassment in the worlds of politics, entertainment and sports front and center in the news these days, a web series about female empowerment is well-timed. And that's where
"American Masters"
comes in.
In "Inspiring Woman," which recently began streaming on the PBS series' online platform, six innovators share their stories of success and explain how they've disrupted and changed their respective industries.
The six-episode series is a part of "American Masters'" yearlong campaign #InspiringWomanPBS, based on themes central to the lives of poet and civil rights activist Maya Angelou and playwright Lorraine Hansberry, both of whom have been profiled by the broadcast series (Hansberry's story airs next month), and it comes courtesy of a grant from the Corporation for Public Broadcasting.
---
---
"We decided in conjunction with CPB," explains "Masters" executive producer Michael Kantor, "that it was really important that we expand our web presence. And we were already doing that but we came up with, among other things, podcasts and I guess it could be called crowd source but where we ask our audience to submit their own stories about inspiring women. And the webisodes … were a sort of premiere part of that."
"But of course in anything we do in public television, finding diversity is key," adds supervising producer Kait Hoehne, "not just racial diversity per se but also diversity of talent and diversity geographically and what have you."
In the 5-6 minute webisodes, viewers are introduced to Tracy Clayton, a writer and co-host of the BuzzFeed podcast "Another Round"; Angie Mar, owner and executive chef at New York's The Beatrice Inn; Sara Chipps, JavaScript developer and co-founder of Girl Develop It, which teaches women to be web and software developers; Molly Soda, a web-cam performance artist; Rakia Reynolds, founder of the multimedia agency Skai Blue Media; and Tatyana Fazlalizadeh, visual artist and creator of a street-art series that addresses gender-based street harassment.
The stories of Clayton, Mar and Chipps are currently streaming with ensuing webisodes dropping every two weeks into early January.
"You can talk to someone who is an entrepreneur and started their own company in PR and you can talk to a chef and they've all jumped over a lot of the same hurdles," Hoehne says, "and they all kind of have this same attitude of positivity and resilience that I found really encouraging and amazing. …"
"I just want women who may be tuning into our material for the first time to see themselves in what we're putting out."