---
FXM offers movie spinoff of popular 1960s television series
Holy feature film, "Batman"!! If you loved the mid-1960s television series about DC Comics' Caped Crusader and his "Boy Wonder" partner Robin, you surely were thrilled to see them on the big screen in a 1966 movie — being shown by FXM on Sunday, May 2 — that was made in conjunction with the show's first season.
Adam West, who already had built a respectable career, and Burt Ward became instant superstars as the Dynamic Duo. Here, they face all of their principal enemies at once: the Riddler (Frank Gorshin), the Joker (Cesar Romero), the Penguin (Burgess Meredith) and Catwoman (Lee Meriwether, instead of original TV portrayer Juie Newmar).The dastardly quartet hatches a plot targeting world leaders, and you just know Gotham City's chief defenders won't let them get away with it.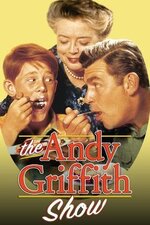 "The Andy Griffith Show" (Me TV, Sundays and weeknights):
Being May, the channel is reprising its "The Month of Mayberry" stunt, with special emphasis on this series and its spinoff and their stars throughout the month. Appropriately, the festival begins with early episodes of the original show, which established easygoing sheriff and widower father Andy Taylor (Griffith). The May 2 opening event also includes the story that launched Jim Nabors' "Gomer Pyle U.S.M.C.".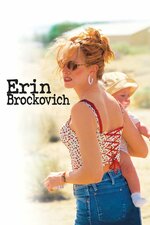 "Erin Brockovich" (AMC, Sunday, May 2):
If the title character played by Katey Sagal in the current ABC series "Rebel" seems to have many of the same qualities as Juia Roberts in her Oscar-winning title performance in director Steven Soderbergh's 2000 movie, there's a good reason … the real Brockovich is an executive producer of the show. Here, she's presented as a crusader against an energy company allegedly tainting water that is causing people's illnesses. Co-star Albert Finney also was Oscar-nominated.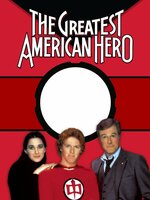 "The Greatest American Hero" (Crackle, streaming):
Though this Stephen J. Cannell-produced fantasy-comedy-adventure observed certain traditions of the superhero genre, it also had an offbeat sense of humor that set it apart from most other shows in the category. All three seasons are available, with William Katt as an average schoolteacher who suddenly becomes anything but average via a special suit that enables him to fly. Note that we didn't say "fly straight." Robert Culp and Connie Sellecca also star.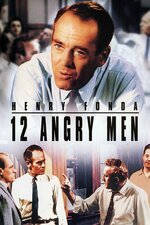 "12 Angry Men" (Turner Classic Movies, Wednesday, May 5):
One of the greatest of all courtroom dramas, Sidney Lumet's 1957 movie-directing debut — adapted by Reginald Rose from his own television play — boasts a stunning cast led by Henry Fonda, in the only film he ever produced, as sequestered jurors debating a young murder suspect's fate. Lee J. Cobb, Jack Klugman, Ed Begley, E.G. Marshall, Martin Balsam, Jack Warden and Robert Webber are among others in the superb acting ensemble.