---
---
HBO NOW®, the network's internet-only premium streaming service, provides audiences with instant access to HBO's acclaimed programming in the U.S. Internationally, HBO branded television networks, along with the subscription video-on-demand products HBO On Demand and HBO GO, bring HBO services to over 60 countries. HBO and Cinemax programming is sold into over 150 countries worldwide.
---
Slip into sweater weather season by getting cozy with HBO NOW this October. Pour yourself a mug of hot apple cider and tune into the brand-new series, specials, and stellar films premiering.
Laugh out loud as Larry David and cast favorites Cheryl Hines, Jeff Garlin, Susie Essman, and J.B. Smoove reunite for a "pretty, pretty, pretty…. pretty good" new season of Curb Your Enthusiasm, while Tracey Ullman's Showalso returns with a new season of sketch comedy, spotlighting the Emmy® winner's unique take on extraordinary and ordinary characters in the UK. In addition, the critically acclaimed new drama series The Deuce, which stars James Franco and Maggie Gyllenhaal and follows the rise of the porn industry in 1970s New York, and the anthology series Room 104 have their season finales.
Other original programming highlights include Spielberg, a feature-length documentary from award-winning filmmaker Susan Lacy that examines iconic director Steven Spielberg's filmography in depth, revealing how his experiences fed his work and changed it over time. Entre Nos: Part 2,featuring Latino stand-up comics Vladmir Caamaño, Frankie Quiñoes and Shayla Rivera, also debuts this month. To top it off, Tokyo Project, from GIRLSdirector Richard Shepard, premieres this month, starring Elisabeth Moss andGIRLS actor Ebon Moss-Bachrach as two strangers who embark on a mysterious romance as they explore the back alleys, ramen shops, and secret sake bars of Tokyo.
Plus, you can get in the Halloween spirit with horror flicks Split, The Darkness, The Purge: Election Year, and Lights Out premiering this month. For the scaredy cats out there, Fifty Shades Darker, Rock Dog, The Resurrection of Gavin Stone, and The Shack are right up your alley.
Departing titles include a collection of Spike Lee Films Clockers, Crooklyn, Do the Right Thing, and Mo' Better Blues, and cult classics such as Breaking Away, Sixteen Candles and The Breakfast Club.
---
Original Programming:
Spielberg (10/7)
HBO First Look: Three Billboards Outside Ebbing, Missouri (10/30)
Entre Nos, Part 2 (10/13)
Tokyo Project (10/14)
Tracey Ullman's Show (10/20)
---
Season Premieres:
Curb Your Enthusiasm, Season 9 Premiere (10/1)
La vida secreta de las parejas, Series Premiere (10/16)
---
Season Finales:
Vice, Season 5 Finale (10/13)
Room 104, Season 1 Finale (10/13)
The Deuce, Season 1 Finale (10/29)
---
Theatrical Premieres:
The Resurrection of Gavin Stone, 2017 (10/1)
The Darkness, 2016 (10/1)
The Shack, 2017 (10/1)
Rock Dog, 2017 (10/1)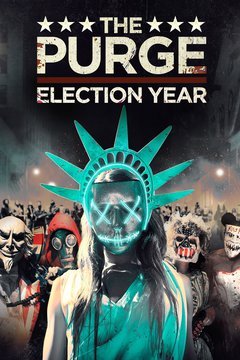 The Purge: Election Year, 2016 (10/1)
Lights Out, 2016 (10/1)
Fifty Shades Darker (Unrated Version), 2017 (10/14)
John Wick: Chapter 2, 2017 (10/21)
Split, 2017 (10/28)
---
Estrenos:
One Halloween, 2016 (10/1)
Un Lugar en el Caribe (AKA A Place in the Caribbean), 2017 (10/6)
Que Dios nos perdone (AKA May God Save Us), 2016 (10/20)
---
Starting October 1:
Australia, 2008
Constantine, 2005
Dead Presidents, 1995
Death Race, 2008
Eraser, 1996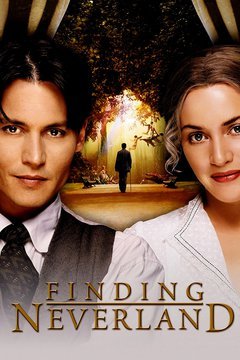 Finding Neverland, 2004
Jackass: The Movie, 2002
Master and Commander: The Far Side of the World, 2003
Monster's Ball (Unrated Version), 2001
The Ninth Gate, 2000
The Pink Panther, 2006
Stuck on You, 2003
The Sandlot, 1993
The Sandlot 2, 2005
The Terminator, 1984
Wanted, 2008
X-Men Origins: Wolverine, 2009