---
HBO NOW®, the network's internet-only premium streaming service, provides audiences with instant access to HBO's acclaimed programming in the U.S. Internationally, HBO branded television networks, along with the subscription video-on-demand products HBO On Demand and HBO GO, bring HBO services to over 60 countries. HBO and Cinemax programming is sold into over 150 countries worldwide.
---
---
Looking for a fresh start in the New Year? Kick off 2018 with brand-new original programming, thrilling theatrical premieres, and inspiring documentaries arriving on HBO NOW.
All aboard the Hogwarts Express! All eight movies in the Harry Potter film franchise will magically appear on HBO this January, joining the hit prequel Fantastic Beasts and Where to Find Them, which is available to stream now.
This January marks the return of HBO comedy series Divorce starring Sarah Jessica Parker, Crashing, which draws on creator, star, and executive producer Pete Holmes' own experiences as a comedian, and High Maintenance from creators Katja Blichfeld & Ben Sinclair, which follows a nameless NYC pot deliveryman whose client base includes an eccentric group of characters with neuroses as diverse as the city they inhabit. Plus, Steven Soderbergh's Mosaic, a six-part limited series debuting across five nights exploring the psychological underpinnings of love and murder in a small town, as well as the new season of Real Time With Bill Maher premiere this month.
Documentary highlights include May It Last: A Portrait of the Avett Brothers co-directed and produced by Judd Apatow and Michael Bonfiglio, and David Bowie: The Last Five Years, which offers new insights into the music icon's extraordinary creativity during the final five years of his life.
Theatrical highlights include family flicks How To Train Your Dragon, Holes, Honey, I Blew Up the Kid, and Honey, I Shrunk The Kids, plus a line-up of hot blockbusters to heat up the winter months, including In A Valley of Violence, Everything, Everything, The Fate of the Furious, Morgan, Snatched, and All Eyez on Me. Plus, travel back in time with Back to the Future, Back to the Future Part II, and Back to the Future Part III.
---
Original ProgrammingSeries PremiereTheatrical PremieresEstrenosStarting January 1Ending January 1
Original Programming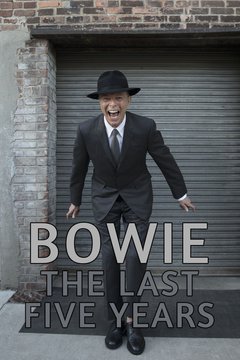 David Bowie: The Last Five Years (1/8)
The Number on Great-Grandpa's Arm (1/27)
Mosaic, Six-Part Limited Series (1/22)
May It Last: A Portrait of the Avett Brothers (1/29)
Series Premiere: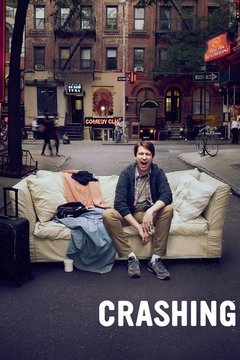 Crashing, Season 2 Premiere (1/14)
Divorce, Season 2 Premiere (1/14)
High Maintenance, Season 2 Premiere (1/19)
Real Time With Bill Maher, Season 16 Premiere (1/20)
Theatrical Premieres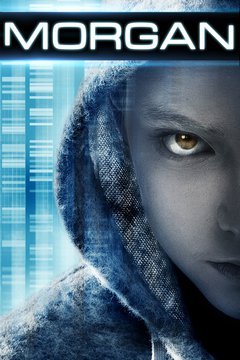 In a Valley Of Violence, 2016 (1/2)
Everything, Everything, 2017 (1/6)
The Fate of the Furious (Extended Version), 2017 (1/13)
Morgan, 2016 (1/17)
Snatched, 2017 (1/20)
All Eyez on Me, 2017 (1/27)

Estrenos
Alex, Listen to Your Heart, 2016 (1/2)
El techno (AKA On The Roof), 2016 (1/5)
La punta del iceberg (AKA The Tip Of The Iceberg), 2016 (1/12)
Promoción fantasma (AKA Ghost Graduation), 2012 (1/19)
La cara oculta (AKA The Hidden Face), 2011 (1/26)
Starting January 1:
(500) Days of Summer, 2009
12 Rounds (Unrated Version), 2009
A Christmas Carol, 1984
Back to the Future, 1985
Back to the Future II, 1989
Back to the Future III, 1990
The Box, 2009
Cats & Dogs: Revenge of Kitty Galore, 2010
Domestic Disturbance, 2001
Harry Potter and the Chamber of Secrets, 2002
Harry Potter and the Deathly Hallows (Part 1), 2010
Harry Potter and the Deathly Hallows (Part 2), 2011
Harry Potter and the Goblet of Fire, 2005
Harry Potter and the Half-Blood Prince, 2009
Harry Potter and the Order of the Phoenix, 2007
Harry Potter and the Prisoner of Azkaban, 2004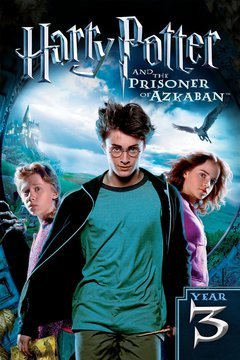 Harry Potter and the Sorcerer's Stone, 2001
Holes, 2003
Honey, I Blew Up the Kid, 1992
Honey, I Shrunk the Kids, 1989
How to Train Your Dragon, 2010
The Hours, 2002
I Love You, Beth Cooper, 2009
The Informant!, 2009
Kindergarten Cop, 1990
National Lampoon's Animal House, 1978
Role Models (Unrated Version), 2009
Semi-Pro (Director's Cut), 2008
Shrek Forever After, 2010
Sideways, 2004
Street Fighter: The Legend of Chun-Li (Unrated Version), 2009
The Time Traveler's Wife, 2009
Three Kings, 1999
Waterworld, 1995
Ending January 31:
Adaptation, 2002
Catch Me If You Can, 2002
Clockstoppers, 2002
The Eiger Sanction, 1975
Enough, 2002
Frank Miller's Sin City, 2005
Frost/ Nixon, 2008
Hannah Montana and Miley Cyrus: Best of Both Worlds Concert Tour, 2008
High Plains Drifter, 1973
The Incredible Hulk, 1975
Joe Kidd, 1972
Jonas Brothers: The Concert Experience, 2009
Just Cause, 1995
Martian Child, 2007
Robin Hood: Men in Tights, 1993
Rocknrolla, 2008
Scarface, 1983
Scent of a Woman, 1992
Scream 3, 2000
Sea of Love, 1989
Search Party, 2016
Selena, 1997
Solaris, 2002
Sully, 2016
Tender Mercies, 1983
The Strangers, 2008
The Ring, 2002
The Rocker, 2008
The Rose, 1979
Thirteen, 2003
---