---
Prime members get access to Prime Video, which includes popular movies, TV episodes and Amazon Originals, like award-winning series, Transparent.
---
---
Check out what's coming to Amazon Prime Video in May 2018
---
Amazon has announced the movie and TV titles coming to Amazon Prime Video in May. The Amazon Prime May 2018 line-up brings one Amazon Original Movie and five Prime Original Series.
---
Last Flag Flying: The Amazon Original movie is directed by Academy-Award nominee and Golden-Globe winner Richard Linklater. The story follows three Vietnam War vets who reunite after 30 years and embark on a bittersweet road trip to bury a young Marine killed in the Iraq War (5/4/18).
Diablo Guardian S1: The Prime Original Series is adapted from Xavier Velasco's award-winning novel of the same name, stars Paulina Gaitan and Andrés Almeida and follows the troubling story of Violetta, an adolescent from Mexico who is frustrated with her life and steals $100,000 from her parents to move to New York. She is awoken to a harsh reality when she runs out of money, sending her into the arms of the villainous Nefastófeles (5/5/18).
Rocky & Bullwinkle S1A: The Prime Original kids series follows the world-famous talking moose and flying squirrel in a serialized comedy about two goofball best friends who routinely find themselves thrust into harrowing situations but end up saving the day time and again (5/11/18).
You Are Wanted S2: The Prime Original tells the story of Lukas Franke, a young hotel manager and father who is brutally torn out of his everyday life when he gets in possession of a gigantic data collection program, Burning Man. Secret service agencies, international criminals, and hackers and activists want to get their hands on the program and start hunting for the husband and father. You Are Wanted season two is available in UHD on compatible HDR devices (5/18/18).
Dino Dana S2: The Prime Original series follows dinosaur-loving Dana as her life changes forever when she's given a Dino Field Guide in season two. The guide not only teaches Dana new things about dinosaurs but also gives her the power to imagine dinosaurs into real life (5/22/18).
Picnic at Hanging Rock S1: The Prime Original series is based on the Australian novel and plunges into the mysterious disappearance of three schoolgirls and their governess. The six-episode limited series follows the subsequent investigation and the event's far-reaching impact on the students and staff of the college (5/25/18).
In addition to Prime Originals, licensed TV series coming to the service next month include season five of BBC America's hit series Orphan Back, along with popular films like A.I. Artificial Intelligence (Jude Law), Baywatch (Zac Efron), and Rocky IV (Sylvester Stallone) join existing films on Prime Video.
---
Movies
---
5/1/18
3 Ways to Get a Husband
40 Days and 40 Nights
A Very Brady Sequel
A.I. Artificial Intelligence
An Inconvenient Truth
Baby Boom
Back to School
Bad News Bears
Barefoot
Beyond Borders
Blame
Brother Nature
Bull Durham
Cool World
Cyborg
Diamonds Are Forever
Dr. No
Eight Men Out
Elizabethtown
Evolution
Foxfire
Frailty
From Russia with Love
Gator
Ghost Town
Goat
Goldfinger
Holy Air
Hot Boyz
Immigration Tango
Insomnia
Iron Eagle IV: On the Attack
Kalifornia
Live and Let Die
Love Is A Gun
Manhunter
Men with Brooms
Murder on the Orient Express
Never Say Never Again
New Rose Hotel
Ninja Masters
Octopussy
Outcast
Perfect Score
Perfume: Story of a Murderer
Psychopaths
Race for Your Life, Charlie Brown
Rocky
Rocky II
Rocky III
Rocky IV
Rocky V
Sabrina
Saturday Church
School Ties
Set Up
Starting Out in the Evening
Strategic Air Command
The Benchwarmers
The Benefactor
The Box
The Brady Bunch Movie
The Counterfeit Traitor
The Crow
The Elephant Man
The Golden Compass
The Hangman
The House I Live In
The Hurt Locker
The Last Castle
The Legend of Bagger Vance
The Man with the Golden Gun
The Saint
The Spy Who Loved Me
Thief
Thirst Street
Thunderball
Twisted
Untamed Heart
Wild Thornberrys
Wish Upon a Star
Wonder Boys
You Only Live Once
---
5/4/18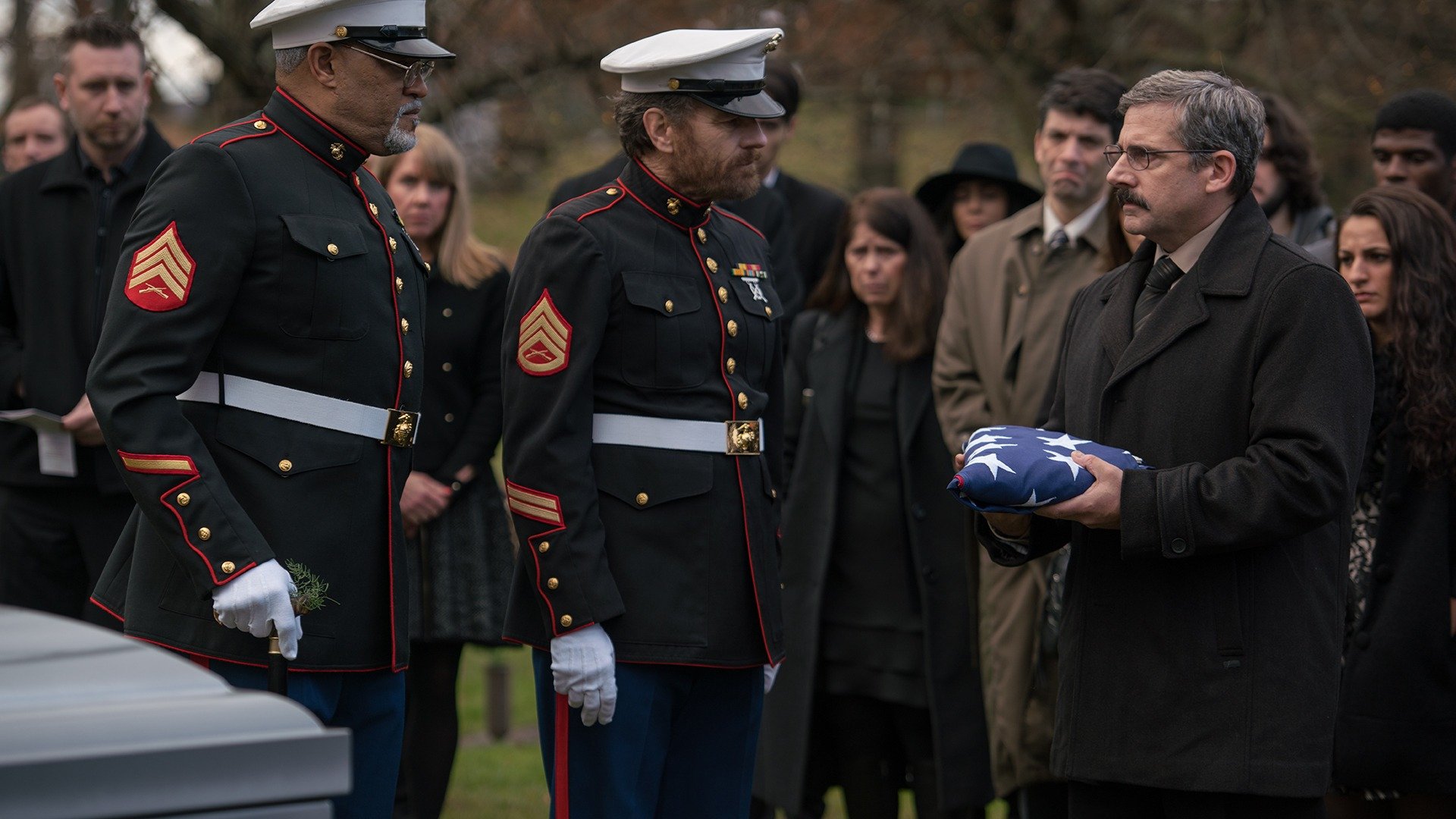 Movies:
Last Flag Flying (Amazon Original movie) (2017)
---
5/5/18
Movies:
Warrior (2011)
---
5/12/18
Movies:
Baywatch (2017)
Still Mine (2012)
---
5/15/18
Movies:
How to Be a Latin Lover (2017)
---
5/19/18
Movies:
Beatriz at Dinner (2017)
Shooters (2003)
---
5/23/18
Movies:
Beast of Burden (2018)
---
5/27/18
Movies:
Just Getting Started (2017)
The Wedding Plan (2016)
TV Shows
---
5/1/18

Aristocrats: Limited Series
Banished: Limited Series
Charles II – The Power and The Passion: Limited Series
Daniel Deronda: Limited Series
David Copperfield: Limited Series
Desperate Romantics: Limited Series
Ivanhoe: Limited Series
Jane Eyre (1983): Limited Series
Jane Erye (2006): Limited Series
Life in Squares: Limited Series
Little Dorrit: Limited Series
Lorna Doone: Limited Series
Love in A Cold Climate: Limited Series
Mansfield Park: Limited Series
Martin Chuzzlewit: Limited Series
Middlemarch: Limited Series
Oliver Twist (1985): Limited Series
Oliver Twist (2007): Limited Series
Our Mutual Friend: Limited Series
Pride and Prejudice: Limited Series
Sense and Sensibility (1981): Limited Series
Sense and Sensibility (2008): Limited Series
Sinbad: Limited Series
Tess of the D'Urbervilles: Limited Series
The Buccaneers: Limited Series
The Hitchhiker's Guide to the Galaxy: Limited Series
The Lost World: Limited Series
The Office: Limited Series
The Pickwick Papers: Limited Series
The Tenant of Wildfell Hall: Limited Series
The Way We Live Now: Limited Series
Tom Jones: Limited Series
Vanity Fair (1998): Limited Series
---
5/5/18
TV Series:
Diablo Guardian (Prime Original series), Season 1
---
5/11/18
TV Series:
Rocky & Bullwinkle (Prime Original series), Season 1
---
5/12/18
TV Series:
Orphan Black, Season 5
---
5/18/18-5/20/18
Live TV:
Pro Beach Volleyball Tour (Austin Open)
---
5/18/18
TV Series:
You Are Wanted (Prime Original series), Season 2
---
5/22/18
TV Series:
Dino Dana (Prime Original series), Season 2
5/25/18
---
TV Series:
Picnic at Hanging Rock (Prime Original series), Season 1
5/29/18
---
TV Series:
Howards End, Season 1