---
'Castle' alum wants to lighten the drama of new ABC series
---
Q: How is it for you to do the more physical aspects of playing a police officer in "The Rookie"?
A: Listen, I'm at the point in my life where, if I can have a stunt guy run down the street for me, these knees will appreciate it. They really will. Running in those big boots and with all of that equipment on your belt, it's not a dream. I'm a natural sprinter. That's a marathon. I like that it's rough for John Nolan (Fillion's character in "The Rookie"). That is not far away from my truth. Kneeling is a stunt for me.
Q: Does this role offer you the chance to present a "new" Nathan Fillion to the audience?
A: Yeah, certainly. You make your way through your career, and you find yourself playing somebody's son and then somebody's brother. And then maybe all of a sudden, you are married, and now you have a baby. And then your baby is actually 14, and then she grows to 22.
Thank God I feel fortunate that I still feel a little bit relevant. And my hair is that of a lighter color, so it doesn't show the gray quite so much. Just don't have any direct sunlight (on it).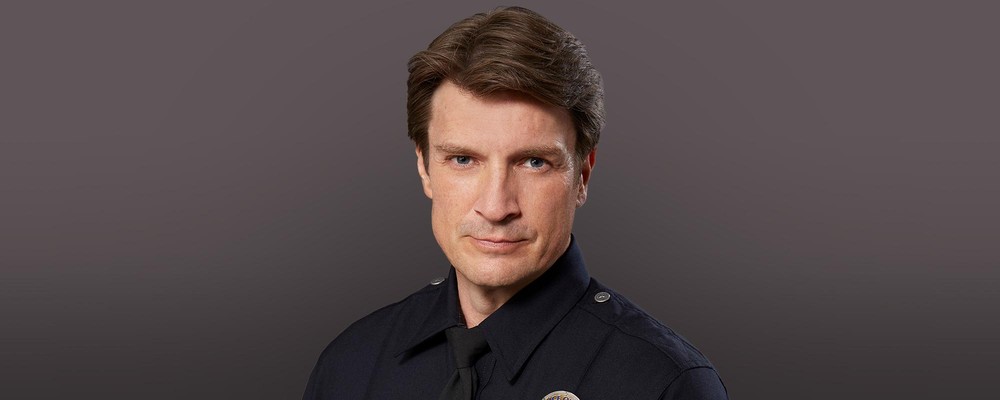 Q: How do you view your efforts to add a lighter touch to balance the drama in "The Rookie"?
A: I think it's really hard to make people laugh. I think it's easier to let people laugh at you, and I think what "The Rookie" does really well is that it puts us as an audience in the very safe position of saying, "Thank God I am not him going through that."
I think the comedy we're going to see (in the show) is not one-liners and zingers and jokes and far-out theories about what-have-you, but actually grounded in reality, situational: "This actually happens in real life. And wouldn't that suck, to be that guy?