---
British veteran of movies and television starts new FX sitcom
---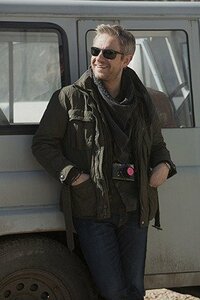 As a parent himself, Martin Freeman has more than a bit of experience in the subject of his new comedy series.
The alum of "Sherlock," "Fargo," "Love Actually," the "Hobbit" movies and numerous other projects teams with Daisy Haggard ("Back to Life") as a constantly harried British couple whose kids (George Wakeman, Jayda Eyles) sometimes – well, make that "often" — get the better of them in FX's "Breeders," premiering Monday, March 2. Michael McKean plays Haggard's estranged dad, with Joanna Bacon and Alun Armstrong as Freeman's mother and father.
A related dream had by Freeman led to the development of "Breeders" by executive producer and director Chris Addison. Their meetings, which also included executive producer and writer Simon Blackwell, became what Freeman deems "a fathers' support group, where we would kind of talk a lot about what we saw essentially as our failings. We talked about some of the worst things we had done or what happened to us as parents that could be turned, hopefully, into a comedic thing."
Some of the show's raw language clearly was questionable to use around the younger "Breeders" co-stars.
"If there was a lot of cursing in a scene, we'd do a cleaned-up-dialogue version," Freeman explains, "then once the kids left, we'd have to do the swearing. We tried to keep it as fun as possible, but there were also times where you had to instill in them that this was serious. Because they are kids — and very happy, playful kids — that was the role of the directors, to sort of get them in the (more dramatic) zone, because there was a lot of laughter."
---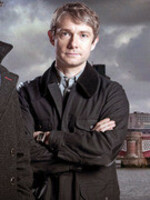 Birthdate: Sept. 8, 1971
Birthplace: Aldershot, Hampshire, England
Current residence: London
Marital status: Has two children from a former relationship
Other television credits include: "A Confession," "StartUp," "Saturday Night Live," "Fargo," "Sherlock," "Boy Meets Girl," "The Robinsons," "Hardware," "Charles II: The Power and the Passion," "The Office," "Bruiser"
Movie credits include: "Black Panther," "Captain America: Civil War," "Whiskey Tango Foxtrot," "The Hobbit: Battle of the Five Armies," "The Hobbit: The Desolation of Smaug," "The Hobbit: An Unexpected Journey," "The World's End," "What's Your Number?," "Swinging With the Finkels," "Hot Fuzz," "The Hitchhiker's Guide to the Galaxy," "Shaun of the Dead," "Love Actually"
---