---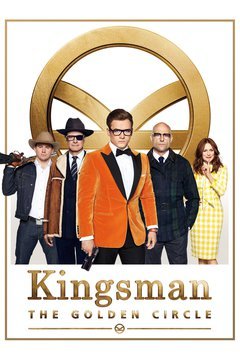 One of the basic rules of moviemaking is that you have to play fair with your audience, particularly in a sequel … since you've set down certain things already and, therefore, certain expectations.
Director Matthew Vaughn ("Layer Cake," "Kick-Ass") evidently hasn't heard that – or if he has, it doesn't matter to him – since his spy sequel "Kingsman: The Golden Circle" conveniently ignores realism to do what it wants. That may be disconcerting to fans of the first film, though some notable actors get to have fun with what they're given here.
They include returnee Colin Firth, and let's just say that if you saw the first "Kingsman," you may be surprised to see him back. His character was the handler of British agent-in-training Taron Egerton the first time, but now, he's the one in need of handling, based on what happened to him in the original picture. Jeff Bridges, Halle Berry and Channing Tatum up the star quotient here as American operatives who try to put him back in business by jolting his memory bank.
---
---
Julianne Moore is the enemy in question here, obviously having a grand time diverting from her more serious work to play a drug dealer who tries to blackmail the U.S. government into letting her go legal. Of course, it's up to our heroes to stop her plot to contaminate the world's drug supply – with only her possessing the antidote – and the action gets pretty frantic.
That's in keeping with a movie that's frantic in general, and also overlong – but it's still good that it's long enough to give Elton John time for an appearance. It adds to the everything-but-the-kitchen-sink feel that the film eventually evokes, and while those who know Vaughn's work may not be surprised by that approach, it still could throw those who thought the "Kingsman" series might follow a traditionally linear and sequential form of storytelling. Um, not quite.
We still won't have James Bond back for a while, so fans of spy adventures should be grateful for anything that's delivered in the genre in the meantime … but with "Kingsman: The Golden Circle," it's not inaccurate to say that some of the initial glitter has worn off.
---