---
---
Kevin Frazier has worked his share of red-carpet events, but he knows the process may be somewhat different now.
The "Entertainment Tonight" co-host joins two of his colleagues from that syndicated weeknight show – Nancy O'Dell and Keltie Knight – for "Grammy Red Carpet Live," which CBS will televise before the 60th Annual Grammy Awards on Sunday, Jan. 28. The trio will talk with celebrities entering New York's Madison Square Garden for the recording-industry event (to be hosted by James Corden), and with the stories of sexual harassment that have rocked show business lately, the amiable Frazier realizes the usual pre-show questions likely won't suffice.
"This year, women could make a very powerful statement on red carpets throughout the award season," reasons Frazier, who notes they have started extending that to fashion "by wearing black this year. And if they do, it will become a huge conversation and a huge part of the evening at each and every one of these award shows. It will be a loud statement on nights when fashion plays a large part in what we report about the next day, and for the designers also."
Whatever may result from this year's Grammy warm-up show, former sportscaster Frazier says, "The red carpet is something I think everyone should experience … and I mean a big-time red carpet, like the Grammys or the Emmys or the Oscars, where people are coming at you fast and furious.
"The first few times you do it, it takes your breath away because it goes by so fast. Every time you turn around, there's another big star coming at you, and you have to have information to engage them – but also get the information you need. It becomes a test of how much knowledge you can cram into your head. And thankfully, I am a fantastic Trivial Pursuit player."
---
 Kevin Frazier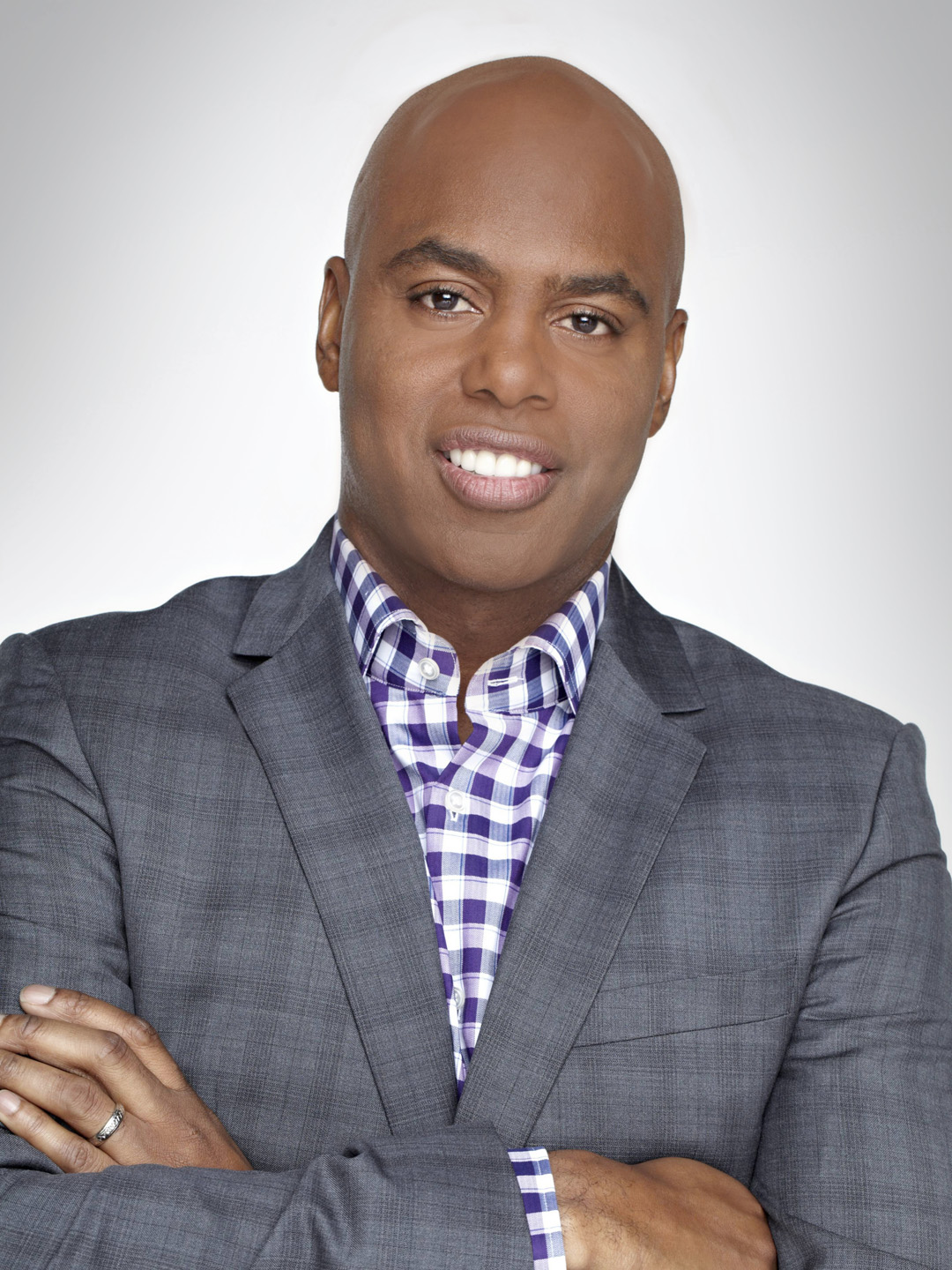 Birthdate: May 20, 1964
Birthplace: Maryland
Current residence: Los Angeles
Marital status: Married; has three sons
Other television work includes: "Entertainment Tonight," "The Insider," "The Talk," "CBS This Morning," "Celebrity Name Game," "Little Women: LA," "Married at First Sight," "Super Bowl's Greatest Commercials," "Greatest Holiday Commercials Countdown," "Real Husbands of Hollywood," "Nobodies," "The Millers," "90210," "Rome Is Burning," "Category 7: The End of the World," "Inside Schwartz"
Movie work includes: "Girls Trip," "Juwanna Mann," "Rat Race"
On his suitability for hosting a Grammy pre-show: "I am a huge music fan. I was one of those kids who grew up with MTV, when it was this new, magical thing that not all cable systems had. I remember going to a buddy's house in Ohio, and they had MTV – and from there, I'd put in VHS tapes to record 'Video Soul' off BET. Music has been a big part of my life."