---
Versatile actor not just 'Frasier'
In the category of actors who have played the same character in multiple series, we present for your consideration one Kelsey Grammer.
In portraying Dr. Frasier Crane, the multi-talented comedic actor, writer, director and producer brought to life one of television's most memorable characters, a pretentious intellectual who was initially unpopular as the romantic rival of Sam Malone (Ted Danson) for the love of barmaid Diane Chambers (Shelley Long) in his first appearances in "Cheers" and became a beloved radio psychiatrist, son of Martin (John Mahoney) and brother of Niles (David Hyde Pierce) in "Frasier."
And it was on that latter 1993-2004 NBC sitcom where the actor really made his mark, winning four lead actor Emmys while garnering 10 nominations. That's in addition to his two supporting nominations on "Cheers" and another lead actor nod for a one-off 1992 appearance on "Wings."
Viewers can relive the adventures of "Frasier" and his TV family daily on Hallmark Channel and COZI TV.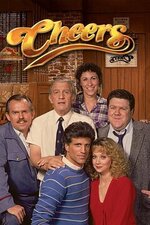 "Cheers" (Decades, weeknights):
Grammer made his first appearance as Dr. Crane in the Season 3 premiere of the Emmy-winning 1982-93 NBC sitcom in what was supposed to be a six-episode gig. But his deft performance as the alternately pompous and sympathetic Frasier earned him a full-time role as one of the Boston tavern's regulars, one that would eventually lead to his starring role in the above spinoff. The rest is history.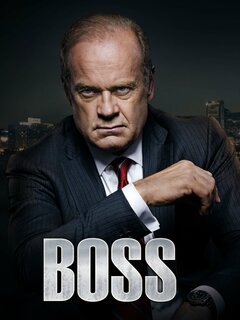 "Boss" (Starz On Demand):

Grammer demonstrated he had serious dramatic chops, too, in this acclaimed 2011-12 Starz series in which he stars as Tom Kane, an old-school Machiavellian mayor of Chicago in the mold of Richard Daley, who struggles to hold onto power after being diagnosed with a degenerative neurological disorder. Though ignored by Emmy voters, Grammer gained much acclaim from critics and fans for his performance, which was recognized with a best actor Golden Globe in 2012.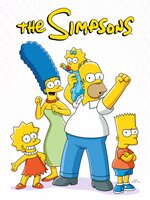 "The Simpsons" (new episodes Sundays on Fox; rebroadcasts on FXX and Freeform):
Grammer also put his vocal talents to good use in the long-running animated comedy as the voice of the recurring character Sideshow Bob, a well-educated champion of culture, bona fide sociopath and hater of Bart – a role for which he added a voice-over Emmy to his trophy case in 2006.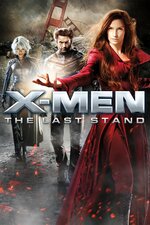 "X-Men: The Last Stand" (Disney+, streaming):
 Among Grammer's 40-plus movie credits is this Brett Ratner-directed 2006 actioner, which casts him as Dr. Hank McCoy/Beast, a mutant former student of Xavier's Institute for Gifted Mutants and Secretary of Mutant Affairs, a role that made him virtually unrecognizable under heavy makeup and prosthetics. Except, of course, for the voice.