---
Remembering a uniquely gifted, familiar TV face
---
In whatever she did, Katherine Helmond typically showed who really was the boss.
The veteran actress – whose passing, at age 89, became known late last week – also made marks in movies ("Brazil," "Family Plot") and on stage ("Private Lives," "The Vagina Monologues" and "The Great God Brown," the latter making her Tony Award-nominated), but it's a certainty that her greatest fame came from her bounty of television work, and from three popular sitcoms in particular.
Along with others such as Billy Crystal and Richard Mulligan, the satirical "Soap" made Helmond a star, and also an Emmy nominee for each of its four seasons. Formatted like a soap opera, the series put its characters in ever-more-outlandish situations, many revolving around Helmond's Jessica Tate. Seen in every episode of the show, the sweet, seemingly scattered Jessica appeared oblivious to her rich husband Chester's (Robert Mandan) unfaithfulness … though that and her standing trial for murder eventually toughened her up, but not so much that Helmond didn't retain the essence of Jessica.
Helmond would have twice as long a run on "Who's the Boss?" as Mona, the socially active mother of Judith Light's character Angela. Many of the series' laughs were generated by Mona's tales of her exploits with men of all ages, which were unique for broadcast television in the 1980s … and expertly and self-confidently delivered by Helmond.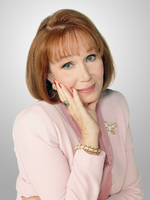 And thanks to syndicated repeats of "Everybody Loves Raymond," Helmond's recurring role as Debra's (Patricia Heaton) mother still can be enjoyed. Along with fellow television staple Robert Culp, she offered a portrait of a failing marriage that occasionally hit notes of poignancy amid the humor. Additionally, Helmond joined "Coach" late in its run as the owner of the Orlando Breakers football team, then led by Hayden Fox (Craig T. Nelson).
Also worth noting is Galveston, Texas, native Helmond's pursuit of directing: She studied how to call the shots at the American Film Institute, putting that education into practice by guiding several episodes of the "Soap" spinoff "Benson" and one of "Who's the Boss." And in her later years, her acting talent graced projects as diverse as the series "True Blood" and Disney-Pixar's animated "Cars" movies (as the voice of Lizzie).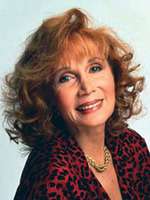 What Helmond meant to her colleagues has been evident from statements and social-media posts by many of them. Crystal was just making the transition from stand-up comedian to actor when he worked with Helmond on "Soap," and he tweeted, "I learned so much about acting from her and I'll never forget her wit, her laugh and her comforting spirit."
Of Helmond's fellow "Who's the Boss?" stars, Light called her "a gift to the business and to the world," while Tony Danza cited her as "such an influence on me." As for the "children" on "Boss?," Alyssa Milano said Helmond was "an instrumental part of my life," and Danny Pintauro stated that he "will miss her so dearly." Also, "Raymond's" Heaton called Helmond "such a class act."
Establishing a couple of TV comedy's iconic characters is a terrific legacy for a performer, and viewers can be forever grateful to Katherine Helmond for fulfilling it with immense grace and skill.
---