---
Norman Lear - The granddad of '70s TV comedy
There was a time when Norman Lear ruled the television production landscape with his socially relevant comedies.
During the 1970s and '80s, shows such as "All in the Family," "Maude" and "One Day at a Time" enthralled viewers and critics alike with sharp, incisive writing and deft acting that not only made them laugh but think. They were also were fixtures during awards season, snatching up multiple Emmys and Golden Globes.
Probably the most successful was "All in the Family." Airing on CBS from 1971-79, the show brought fame to a character actor named Carroll O'Connor, who made working class bigot Archie Bunker one of the all-time iconic male characters in television history and a man for all of the people. While to some he embodied the absurdity of prejudice with his slurs, ignorance and archaic thinking, others embraced him as their kind of guy.
Viewers can catch him and the Bunker family in action by tuning into this landmark sitcom, which airs daily on getTV.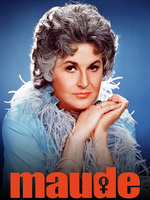 "Maude" (Weekends, Antenna TV):
 The first spinoff of "All in the Family" was this Lear-co-created and produced 1972-78 CBS sitcom that made a star of Bea Arthur as the title character, an opinionated, politically liberal suburban New York housewife with an equally outspoken feminist adult daughter (Adrienne Barbeau) and an appliance store owner for a husband (Bill Macy). While classified as a comedy, the humor could get dark at times in taking on serious issues such as drug addiction, adultery and abortion – a taboo subject in the mid-1970s.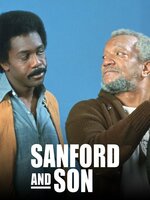 "Sanford and Son" (Daily, getTV; weekends, TVOne):
Racial humor was among the hallmarks of this 1972-77 NBC sitcom, which Lear adapted from the British sitcom "Steptoe and Son." It followed the adventures of a cantankerous Black junk dealer (Redd Foxx) and his frustrated son (Demond Wilson) in the Watts section of Los Angeles. The catchphrase, "I'm coming, Elizabeth!" with Foxx's Fred Sanford clutching his chest and feigning a heart attack to express shock, endures to this day.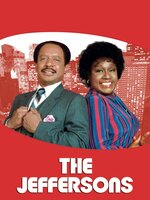 "The Jeffersons" (Weeknights, Antenna TV):
The second "All in the Family" spinoff was this 1975-85 CBS offering that revolved around the Bunkers' former neighbors, who were "movin' on up to the East Side" of Manhattan with the success of family patriarch George Jefferson's (Sherman Hemsley) dry-cleaning chain. The series made its mark by being the first to prominently feature a married interracial couple – Tom and Helen Willis, played by Franklin Cover and Roxie Roker.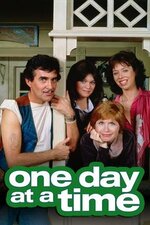 "One Day at a Time" (Weekdays, Antenna TV):
Long before she was a Food Network personality, Valerie Bertinelli was among the stars of this well-received 1975-84 CBS sitcom about a divorcee (Bonnie Franklin) trying to build a life for herself and her two teenage daughters (Bertinelli, Mackenzie Phillips) in an Indianapolis apartment building with a nosy superintendent (Pat Harrington Jr.) lurking about. More than 30 years later, the show would be rebooted with a Latino cast and Lear among the executive producers, and it currently streams on Paramount+.