---
Reds' Winker humbled by All-Star election
Jesse Winker is an emotional guy and he isn't afraid to let it show.
Indeed, when asked last month what it meant to him to be elected to his first All-Star Game as a starter, the Cincinnati Reds' left fielder was visibly moved.
"It's something that I dreamed about as a kid," he told reporters at a virtual press conference at Denver's Coors Field, where the game was played. "… And then it was a dream that came true. I'm on cloud nine here."
In his fifth season with the Reds, the 27-year-old Buffalo-born, Orlando-raised Winker has enjoyed a breakout campaign. At the All-Star break, his numbers were impressive: a .301 batting average with 19 home runs, 50 RBIs, a .382 on-base percentage and an OPS of .921.
Arguably, the best game of his career came on June 6, when his three home runs powered the Reds to an 8-7 victory over the St. Louis Cardinals and a four-game sweep of their NL Central rivals, their first four-game sweep at Busch Stadium in 31 years. In the process, he also became the first Cincinnati player to homer three times in a game twice in a season (he also did it May 21 against the Brewers) – quite a distinction given that he plays for a team that has names like Bench, Perez, Morgan and Robinson in its history.
Performances like his and right fielder Nick Castellanos' have the Reds in the playoff hunt in the Central and both are met regularly with fans' chants of "MVP!" at Cincy's Great American Park.
Winker and the Reds can be seen in action Saturday, Aug. 14, when they continue a three-game road series against the Philadelphia Phillies on FS1.
Player Profile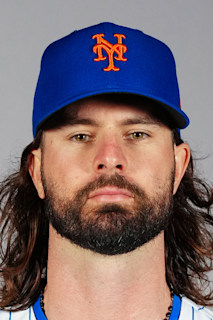 Name: Jesse Winker
Birth date: Aug. 17, 1993
Birthplace: Buffalo, N.Y. (raised in Niagara Falls, N.Y., and Orlando, Fla.)
Height/weight: 6 feet 3 inches/215 pounds
Teams: Cincinnati Reds (2017-present)
Position: Left field
Bats/throws: Left/left
No.: 33
Honors and achievements: NL All-Star (2021); drafted in the first round (49th overall) by the Reds in 2012