---
---
Do you believe in magic? Well, Jack Cutmore-Scott does now.
The former title star of the Fox sitcom "Cooper Barrett's Guide to Surviving Life" returns to series work as a disgraced illusionist who uses the tricks of his trade to help the FBI catch slippery felons in the ABC drama "Deception," premiering Sunday, March 11. The prolific Greg Berlanti ("The Flash," "Blindspot") is among the series' executive producers, and actual magician David Kwong – who was an adviser on the first "Now You See Me" movies – is a co-producer and hands-on consultant on the show, created by Chris Fedak ("Chuck").
"It's been a very steep learning curve," the pleasant Cutmore-Scott admits of learning magic for the job. "I have David Kwong to thank for most of the-day to-day, as well as another magician, Francis Menotti, who works with us. It definitely is an ongoing thing. I'm trying to stay a little bit ahead of each episode and find out what's coming up in order to have a week or two of practice, but it is a lot of work."
Cutmore-Scott adds that the intensive preparation has given him "an insight into just how much work these guys do, to do it for real. I would never feel comfortable doing it live on stage with just one take, but so far, I've felt like I've been able to get to a comfort level for each episode where I at least feel prepared enough to have a go at it. And by take 23 or 24, I've pretty much got it down."
There's a sizable twist to the principal  "Deception" character that might leave the audience feeling deceived. Rather than give that up here, suffice it to say the London-born Cutmore-Scott has spent much of the past year keeping a close eye on all the living research he can find.
"I've watched a lot of magicians, young and old," he confirms, "and for me, it was mainly just trying to embody the confidence and the physical presence that magicians have on stage. And on TV where, at least, I really believe they know what they're doing. And even if something goes wrong, I won't know."
---
Jack Cutmore-Scott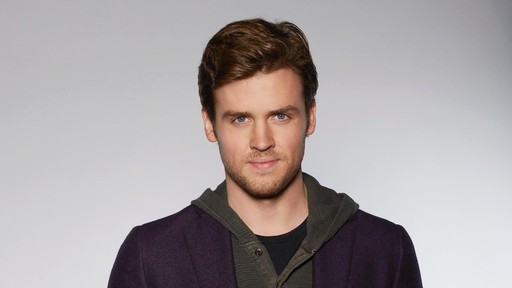 Birthdate: April 16, 1987
Birthplace: London, England
Current residences: Los Angeles and England
Marital status: Single
Other television work includes: "Cooper Barrett's Guide to Surviving Life," "The Go-Between"
Movie work includes: "Bad Match" (forthcoming), "Dunkirk," "Kingsman: The Secret Service"
Stage work includes: "Cyrano de Bergerac," "Arcadia," Much Ado About Nothing"
On his first experience with magic: "A good friend of mine was a very talented – and still is a very talented – magician, and he's now a professional magician back home (in England). More than anything else, I was a guinea pig for his tricks. My actual experience doing any magic was very limited, beyond the basics that he would sort of very forgivingly show me how to do."