---
---
It was pure genius 14 years ago when Disney and Pixar enlisted Holly Hunter to supply the voice of Elastigirl in the animated superhero comedy "The Incredibles," There is no mistaking that sound, and it went a long way toward ensuring the success of the movie.
That situation remains the same in "Incredibles 2," a long-overdue sequel that has all the energy and fun of the original – and maybe even more, since it can hit the ground running because we already know the main characters. They're suddenly a family without a cause, since the government bureau they worked for has been shut down … but all might not be lost, since a technology guru (voiced by "Better Call Saul's" Bob Odenkirk) offers to give them a base to continue protecting the world from.
Every so often, the filmmakers (primarily writer-director Brad Bird) try to invest "Incredibles 2" with current-events analogies that are thuddingly obvious. The film doesn't need them, and luckily, it recovers quickly from them to focus on more universal themes. A great example: the family patriarch (voiced again by Craig T. Nelson) staying home to play Mr. Mom while his wife is out fighting the larger-scale "good fight."
---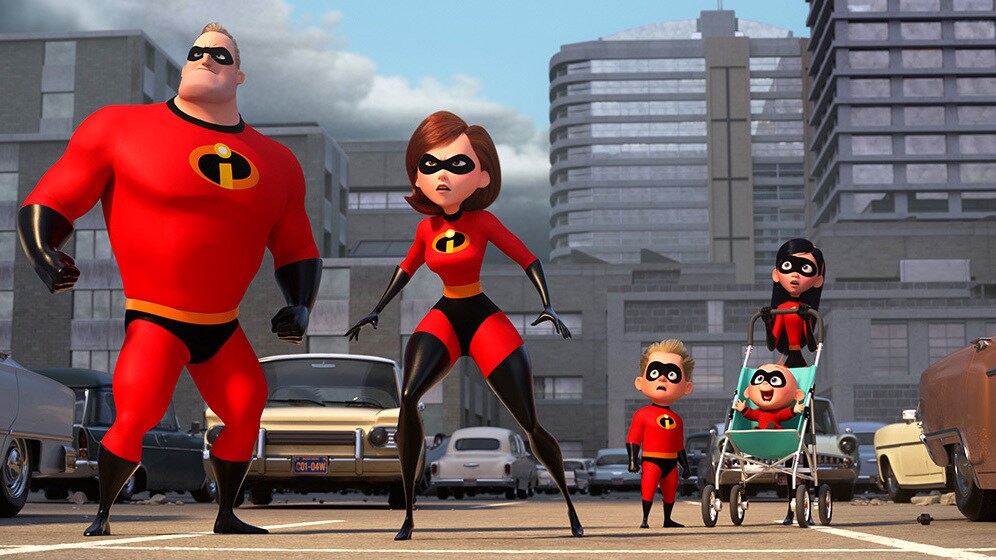 ---
Keep an eye on the youngest member of the Incredible family, Jack-Jack. Particularly in his rather epic encounter with a raccoon, he is so amusing in his own right — with such breakout potential — don't be surprised to see a movie centered on him before long. (Maybe this picture's makers were planning on that already, which is why he gets such attention here.)
What's especially clever about both "Incredibles" tales is the voice casting overall. Bird and his colleagues clearly continue to have ears for actors with familiar yet distinctive sounds, and ones that haven't been overworked in this genre. A great example in the new chapter is "Chicago P.D." and 'One Tree Hill" alum Sophia Bush, added as a fan of Elastigirl who becomes her colleague. The actress has an immediately identifiable rasp, and it's hugely enjoyable to hear it put to use here.
Enhanced by striking visuals from start to finish, "Incredibles 2" proves to have been well worth the wait. As long as it sticks to its basics, which it does much more often than not, it's incredibly entertaining.
---