---
All-star, multiple-director epic brings Cinerama to television
There aren't many films so big, they require multiple directors, but "How the West Was Won" is one. The 1962 epic — a frequent attraction on Turner Classic Movies, which presents it again as part of its "31 Days of Oscar" event Saturday, April 10 — was made to show off the ultra-widescreen Cinerama process, and utilized the talents of filmmakers John Ford, Henry Hathaway and George Marshall for different segments.
With Spencer Tracy as its narrator, the truly sprawling saga boasts an all-star cast in weaving its multiple tales of the Old West … and stunning sequences in a ride down a raging river aboard an out-of-control raft, and a shootout aboard a moving train. Carroll Baker, Lee J. Cobb, Henry Fonda, Karl Malden, Gregory Peck, Robert Preston, Debbie Reynolds, James Stewart, John Wayne and Richard Widmark are but a few of the familiar faces on hand.
"The Brady Bunch" (MeTV, Sunday, April 4):
Of all of this sitcom's memorable stories, one of the most beloved — or technically, three, since that's how many episodes it played out over — is the show's fourth-season opener, a trek to Hawaii that's presented in full here. The Bradys encounter "Tiny Bubbles" singer Don Ho ("Don who?," a Brady youngster expectedly asks) and a villainous archeologist appropriately played by horror-movie icon Vincent Price.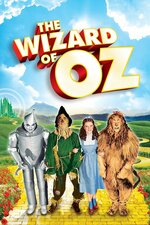 "The Wizard of Oz" (TNT, Sunday, April 4):
When you think "classic" in movie terms, this one rides very high on many people's lists of favorites. Continually adding new generations of fans, this 1939 version of the L. Frank Baum story famously casts Judy Garland as Dorothy, the young woman whisked away from a Kansas farm — along with dog Toto, of course — into a magical land where she befriends a scarecrow, a tin man and a cowardly lion (Ray Bolger, Jack Haley, Bert Lahr).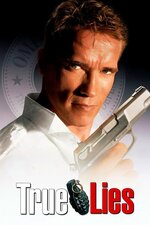 "True Lies" (AMC, Wednesday, April 7, and Thursday April 8):
A very successful reteaming for "Terminator" collaborators Arnold Schwarzenegger and James Cameron, this big-scale 1994 comedy-adventure casts the former as a spy whose missions to eliminate terrorists are unknown to his wife (a wonderful Jamie Lee Curtis, who really is the picture's secret weapon).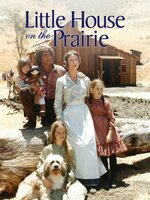 "Little House on the Prairie" (Hallmark Movies & Mysteries, Thursday, April 8):
Alison Arngrim recently said how much she enjoyed playing typically bratty Nellie Oleson, and it's interesting how she both does and doesn't figure into the two-part episode "The Reincarnation of Nellie," directed by series mentor Michael Landon. Though she's not seen in the story, she still sparks it by relocating to New York with her own family, leaving Nellie's parents (Katherine