---
Sunday, October 8 – *All time Eastern.
---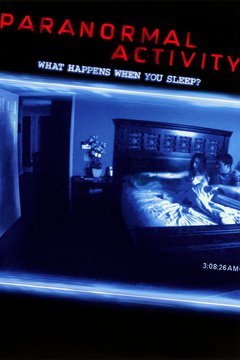 Paranormal Activity (2007) FXM 3 pm
---
Paranormal Activity 2 (2007) FXM 4:48 pm
---
Paranormal Activity 3 (2011) FXM 6:40 pm
---
The Faculty (1998) Syfy 7 pm
---
Paranormal Activity 4 (2012) FXM 8:35 pm
---
The Return of Dracula (1958) TCM 8 pm
---
Ghosted (NEW EPISODE) Fox 8 pm
Halloween still is a few weeks away, but this series' theme qualifies it to jump the gun. The new episode "Bee-Mo" is set in the night of trick-or-treating, as Jermaine (guest star Ethan Drake Davis) would prefer to attend a party than go trick-or-treating with Leroy and Max (Craig Robinson, Adam Scott). Things take a big turn when an otherworldly cat gives Jermaine a virus that does, indeed, make him a zombie.
---
Fear the Walking Dead (NEW EPISODE) AMC 9 pm
---
Evil Things (NEW EPISODE) Destination America 9 pm
---
Halloween Wars (NEW EPISODE) Food Network 9 pm
Secret Creature Reveal- Five remaining teams create Halloween-themed displays that show the horrific, hideous monsters that disguise themselves with normal, human faces.
---
Scream 2 (1997) HBO2 9 pm
---
House of Dracula (1945) TCM 9:30 pm
---
Haunted USA (SERIES PREMIERE) Travel Channel 10 pm
---
Billy the Kid vs. Dracula (1966) TCM 10:45 pm
---
My Soul to Take (2010) Syfy 11 pm
---
Scream 3 (2000) HBO2 11:01 pm
In the final installment to this trilogy, a murdering spree begins to happen again; this time targeted toward the original Woodsboro survivors and those associated with the movie-inside a-movie, Stab 3. Sydney (Neve Campbell) must face the demons of her past to stop the killer(s).
---
*All time Eastern.