---
A year-end goodbye to some of TV's top talents
---
At the end of a year, it's worth taking note of the sad losses in the world of television – and also to take comfort in the entertainment value or informational service they left as their legacies. Here's a tribute, with gratitude, to a number of prominent contributors who passed during the past 12 months.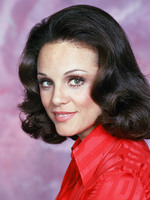 Valerie Harper:
Over two series, this former Broadway dancer earned four Emmy Awards for the role of brash but endearing Rhoda Morgenstern.
Tim Conway:
Audiences also knew him from "McHale's Navy," but this six-Emmy-winning prankster solidified his career as a regular on "The Carol Burnett Show."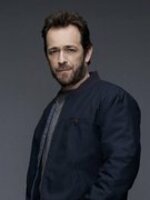 Luke Perry:
Playing Archie's father in "Riverdale" at the time of his very untimely death, Perry was a TV icon for his work as Dylan McKay on "Beverly Hills, 90210."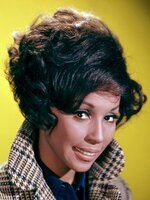 Diahann Carroll:
"Trailblazer" was a word often used for this actress for her starring role in "Julia," and she glammed up later as "Dynasty's" Dominique Devereaux.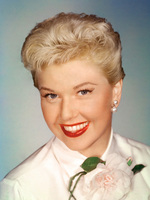 Doris Day:
Though much of her work was in movies, this legendary talent capped her acting career with the sitcom "The Doris Day Show."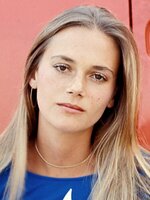 Peggy Lipton:
A style-setter as undercover cop Julie on "The Mod Squad," the mother of fellow actress Rashida Jones also made a mark in the ensemble cast of "Twin Peaks."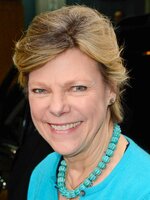 Cokie Roberts:
This television-journalism stalwart had a long and much-honored career at ABC News, also contributing significantly to National Public Radio.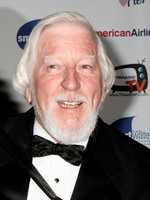 Caroll Spinney:
Though he rarely was seen, for five decades, this unique talent gave life to one of the most popular figures in TV history … Big Bird. He also voiced Oscar the Grouch.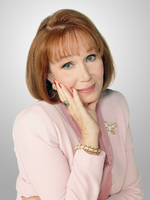 Katherine Helmond:
"Soap's" daft but lovable Jessica Tate re-emerged later as the worldly and suggestive Mona on "Who's the Boss?".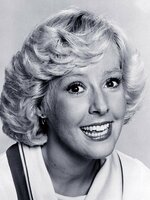 Georgia Engel:
"The Mary Tyler Moore Show's" Georgette built a whole career on her innocent sweetness as Ted Baxter's true love Georgette.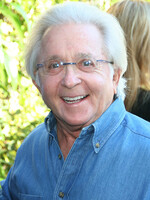 Arte Johnson:
A "verrrry interesting" brand of comedic success was experienced by this staple of "Rowan and Martin's Laugh-In."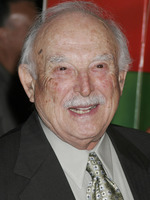 Bill Macy:
While this veteran actor continued to work long afterward, he's likely best-remembered as opinionated "Maude's" husband Walter.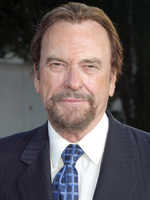 Rip Torn:
Among the standout roles in this veteran talent's long career is Artie, the slyly all-knowing producer on "The Larry Sanders Show."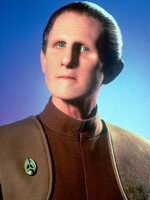 Rene Auberjonois:
"Persnickety" was the calling card of this fine character actor, whether he was playing human ("Benson," "Boston Legal") or alien ("Star Trek: Deep Space Nine").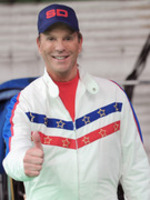 Bob Einstein:
The brother of Albert Brooks was a comedy star in his own right, through his variety-show writing and his daredevil character "Super Dave" Osborne.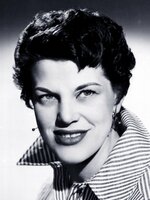 Kaye Ballard:
The veteran of virtually every entertainment medium had her biggest moment of television stardom by partnering with Eve Arden in the comedy series "The Mothers-in-Law."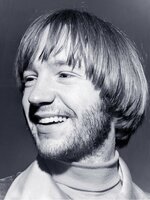 Peter Tork:
Hey, hey, he was a Monkee. The made-for-television musical quartet lost a member with this keyboardist and bass guitarist, who still toured with the group's other survivors.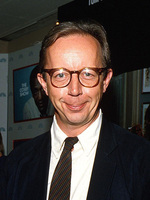 Max Wright:
A regular on the sitcom "Buffalo Bill" earlier, Wright got to headline his own series – along with an alien puppet – with "ALF."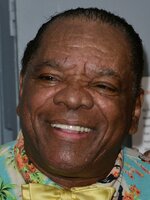 John Witherspoon:
"The Wayans Bros." and "The Tracy Morgan Show" were among the series that benefited from this actor-comedian's involvement.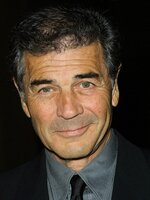 Robert Forster:
The tough-guy actor, who was the title private eye in "Banyon" in the early 1970s, more recently played Tim Allen's father on "Last Man Standing."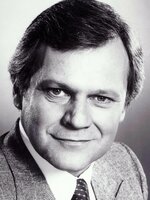 Ken Kercheval:
Cliff Barnes, the eternal enemy of J.R. Ewing in "Dallas," was this actor's signature TV role.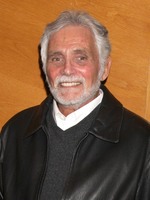 David Hedison:
Though movie turns as "The Fly" and James Bond's CIA pal Felix Leiter also were on this actor's resume, his television stardom came mainly from "Voyage to the Bottom of the Sea."
Jan-Michael Vincent:
Another actor who largely was movie-based, Vincent had a good series run as the pilot who flew the super-helicopter in "Airwolf."
Ron Leibman:
This veteran of stage and movies won an Emmy Award for the series "Kaz" after the show had been canceled.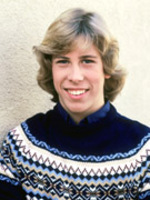 Philip McKeon:
The brother of fellow performer Nancy McKeon made his main TV mark at a young age as Linda Lavin's son on "Alice."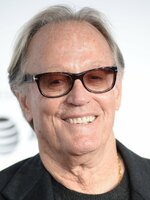 Peter Fonda:
While he had a number of TV guest roles early on, "Easy Rider" cemented Fonda in the movie world for some time, but he returned to the home screen with appearances on such shows as "Hawaii Five-0" and "The Blacklist."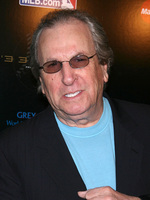 Danny Aiello:
This "Do the Right Thing" Oscar nominee made the movie world his main calling card, but he also did such TV projects as the miniseries "The Last Don" and the series "Dellaventura."
Albert Finney:
TV movies including "The Gathering Storm" and "The Image" were boosted by this esteemed actor's presence.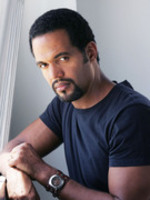 Kristoff St. John:
The passing of the longtime Neil Winters of daytime's "The Young and the Restless" left many fans stunned.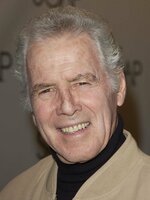 Jed Allan and John Clarke:
The daytime drama "Days of Our Lives" lost two of its veteran players this year. (Allan also had a recurring role as Steve's father on "Beverly Hills, 90210.")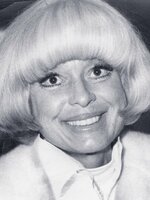 Carol Channing:
Though she never had a television series of her own, the Broadway legend frequently appeared on variety shows and starred in specials.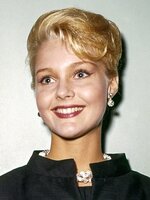 Carol Lynley:
Considerable television work factored into this actress' career, including guest shots on such shows as "The Man From U.N.C.L.E.," "Kojak" and "Fantasy Island."
Beverley Owen:
Though "The Munsters" would have a different Marilyn later, this actress was the original.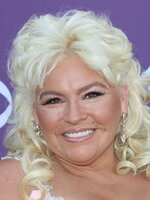 Beth Chapman:
The passing of the wife of Dog the Bounty Hunter informed the season finale of their WGN America series "Dog's Most Wanted."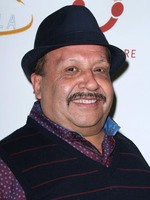 Chuy Bravo:
The actor arguably was best-known as Chelsea Handler's humorous longtime sidekick on her talk show "Chelsea Lately."
Bob Dorian:
Before Turner Classic Movies made it a cornerstone of their approach, this genial man introduced films on AMC when the channel still was known largely as American Movie Classics.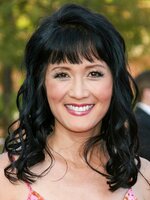 Suzanne Whang:
Known earlier for such shows as "Breakfast Time," this host and actress presided over HGTV's "House Hunters" for the better part of a decade.
Edward Aschoff:
The ESPN college-football reporter had just turned 34 on the day of his passing …. Christmas Eve.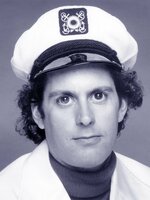 Daryl Dragon:
The "Captain" of music's Captain & Tennille hosted an ABC variety show with his then-wife Toni Tennille, but after a relatively brief time, they wanted out to focus on recording and touring.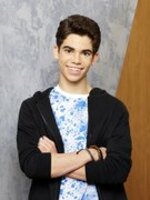 Cameron Boyce:
Young fans of this Disney Channel actor ("Descendants," "Jessie") were saddened by his far-too-young passing from complications related to epilepsy.
Karen Pendleton:
This original Mouseketeer was one of only a relative handful of cast members to stay with "The Mickey Mouse Club" for its whole 1950s run.
Charles Van Doren:
As a "Twenty-One" contestant who ultimately admitted he was in on the game show's "fix" – getting questions and answers in advance – this former educator had a very particular place in TV history.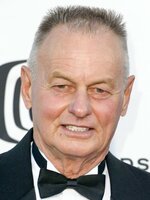 Rudy Boesch:
The ex-Navy SEAL competed on "Survivor" twice, including in its first season as the oldest entrant (which he was again in a "Survivor: All-Stars" round).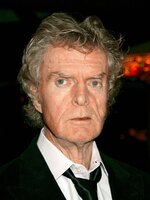 Don Imus:
The controversial radio star also was a television personality for part of his career, since his "Imus in the Morning" program was simulcast.
Lee Mendelson:
The executive producer of the animated "Peanuts" specials provided rich, multigenerational entertainment that — as already has been proven — will endure for many years to come.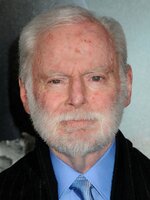 Leonard Goldberg:
Also an esteemed executive during his career, Aaron Spelling's former business partner was one of TV's most accomplished producers, stretching from "Charlie's Angels" to "Blue Bloods."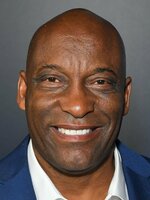 John Singleton:
The acclaimed "Boyz n the Hood" filmmaker was one of the principal creative forces on the FX series "Snowfall" at the time of his death.
Dorothy "D.C." Fontana:
Science fiction was the domain of this celebrated writer, with her work on the original "Star Trek" bringing her a legion of fans.