---
Classic Corner: It's about the journey, not the destination
If you're looking forward to having a nice, relaxing Thanksgiving holiday, then Del Griffith has the deal of a lifetime for you!
In the 1987 movie "Planes, Trains and Automobiles," easily excitable Neal Page (Steve Martin) is trying to get home to Chicago to spend Thanksgiving with his wife (Laila Robins) and kids. His sanity begins to quickly fray, though, after his flight is rerouted to a distant city in Kansas because of a freak snowstorm. To add to his frustration, he keeps running into a very talkative shower curtain ring salesman named Del (John Candy), whom he finds extremely annoying.
The real comedic genius of the duo is seen as they try to work together to overcome the insanity of holiday travel to reach their destination. From missed taxis, uncooperative airline stewardesses, extra-perky rental car agents, possibke motel rooms for $2, a Casio watch and multiple highway mishaps, this film gives a cornucopia of laughs to be thankful for after an extremely challenging year.
You can take advantage of Del's deal of a lifetime for free by tuning in Wednesday, Nov. 25 through Saturday, Nov. 28, on AMC. For everyone else waiting to get on the bus and looking for exquisite "earrings," that will be $5 (or two for $7).
Other Retro Rewinds: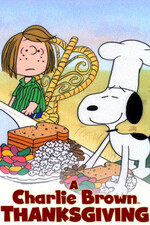 "A Charlie Brown Thanksgiving" (streaming on  Apple TV+):
Who doesn't love popcorn, toast and pretzel sticks as their Thankgiving feast instead of the usual turkey, mashed potatoes and stuffing? In this animated "Peanuts" classic from 1973, a pushy Peppermint Patty decides she and the gang will have holiday dinner at "Chuck's" house, putting Charlie Brown's culinary skills, or lack thereof, to the test. Of course, the fall season wouldn't be complete without Charlie Brown having to submit to Lucy's mortifying ritual of yanking the football away just as he tries to kick it. Still, everything ends happily.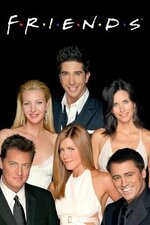 "Friends: The One With the Thanksgiving Flashbacks" (Nickelodon and TBS, Thursday, Nov. 26):
 As the gang digests Monica's (Courteney Cox) huge Thanksgiving meal, everyone reminisces about their worst Thanksgiving ever. Chandler (Matthew Perry) certainly doesn't seem fond of the holiday as he recalls the time he wound up in the hospital missing part of his toe, thanks in part to Monica. To make him feel better, Monica trots over to Chandler's apartment, wearing a certain bird carcass on her head, complete with oversized sunglasses.
"WKRP in Cincinnati: Turkeys Away" (MeTV, Sunday, Nov. 22):

 One can be pretty certain they've never seen a marketing ploy like this one. Station manager Mr. Carlson (Gordon Jump) thinks he needs to become more involved in the day-to-day operations and decides to come up with a Thanksgiving promotional gimmick that involves a helicopter and live turkeys. It's safe to say that this went down like a sack of wet cement … but in Mr. Carlson's defense, "As God as my witness, I thought turkeys could fly."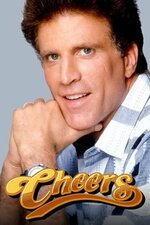 "Cheers: Thanksgiving Orphans" (Decades, Wednesday):
 Going to a place where everybody knows your name could conjure up thoughts of a nice, enjoyable dinner together with friends. That's not quite the case in this episode. Norm (George Wendt), Sam (Ted Danson), Cliff (John Ratzenberger), Frasier (Kelsey Grammer), Diane (Shelley Long) and Woody (Woody Harrelson) gather at Carla's (Rhea Perlman) house for a sumptuous Thanksgiving feast that devolves into a food fight. Let's just say that Norm's wife Vera comes just in time for dessert.