---
Flame-throwing righty proves himself worthy of big contract
As the New York Yankees gear up for the postseason and a likely Wild Card berth, thoughts turn to the pitching staff and who will lead them. Gerrit Cole, this is your time to step up.
In his first full season in pinstripes, the 31-year-old native of Newport Beach, Calif., has shown himself to be every bit the ace that the Bombers thought they were getting when they signed him to a massive nine-year, $324 million contract in December 2019. And if his stellar performance continues into October, he could make New York a very dangerous team in a short playoff series.
As of early September, Cole sported a 13-6 won-lost record with a 2.80 ERA (third in the AL), 200 strikeouts (second), 114 hits and only 32 walks in 148 innings, for a miniscule .99 WHIP (first), numbers that have gotten him on a short list of Cy Young contenders in 2021. He also set a Yankee record when he reached his 200th K in his 24th start of the season on Aug. 27, besting David Cone, who took 25 starts to reach the milestone in 1997.
And Cole has a history of coming up big in the postseason, pitching to an 8-4 record with a 2.68 ERA in 13 starts with the Pittsburgh Pirates, Houston Astros and Yankees, so the pressure of the big game clearly doesn't bother him. The Yankee faithful hope that continues.
Cole's Yankees can be seen twice this week on MLB Network: Monday, Sept. 20, at home against the Texas Rangers and on the road against the Boston Red Sox on Saturday, Sept. 25.
Player Profile
Full name: Gerrit Alan Cole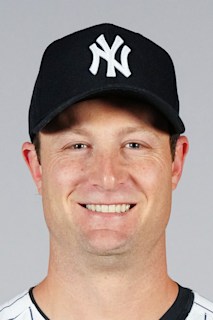 Birth date: Sept. 8, 1990
Birthplace: Newport Beach, Calif.
Height/weight: 6 feet 4 inches/220 pounds
College: UCLA
Teams: Pittsburgh Pirates (2013-17); Houston Astros (2018-19); New York Yankees (2020-present)
Position: Starting pitcher
Bats/throws: Right/right
No.: 45
Honors and achievements: Four-time All Star (2015, 2018, 2019, 2021); AL ERA leader (2019); MLB strikeout leader (2019); All-MLB First Team (2019); All-MLB Second Team (2020)