---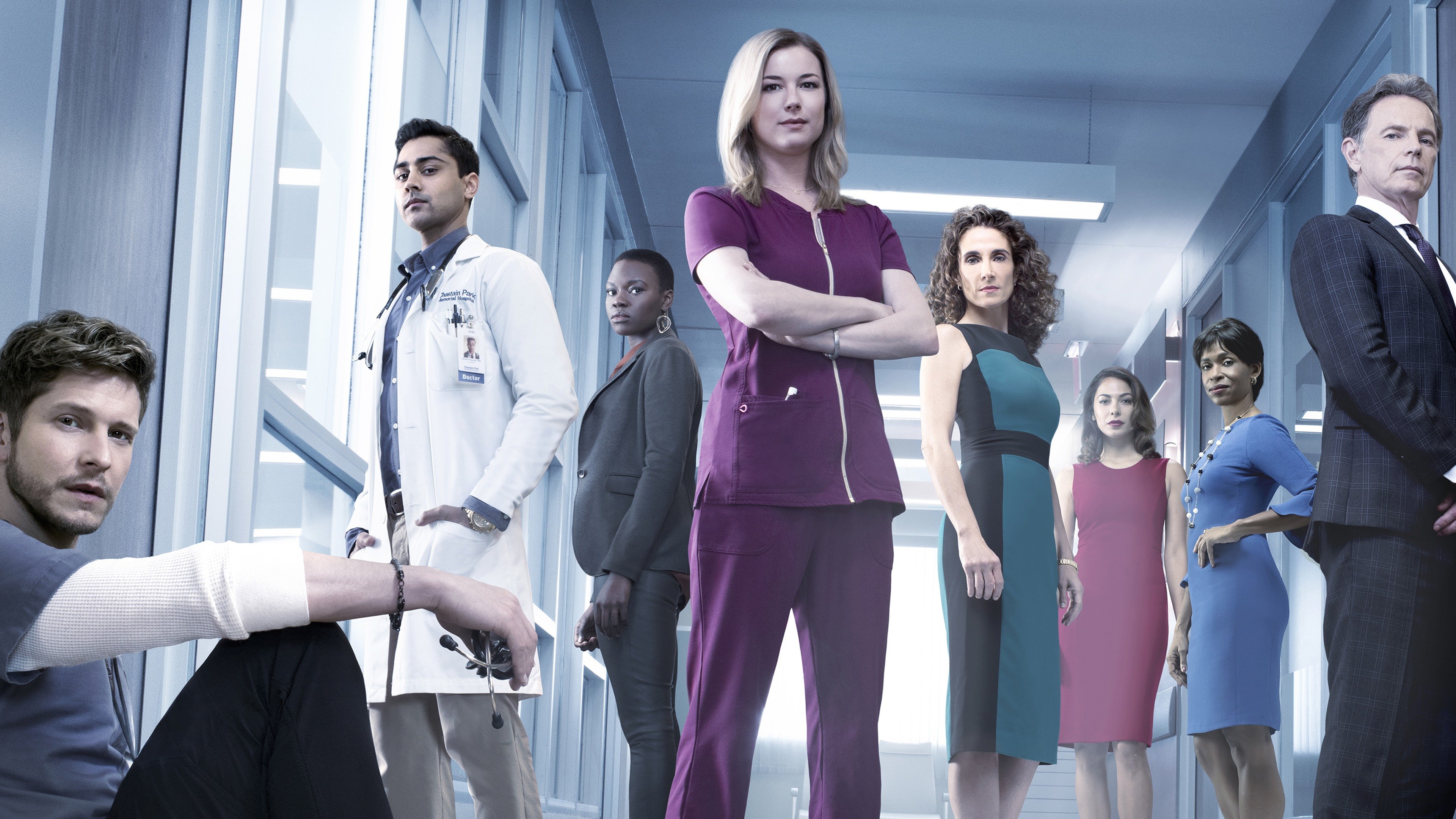 ---
Emily VanCamp played the daughter of a doctor on "Everwood," and now, she's depicting the profession herself.
The actress also follows her series runs in "Revenge" and "Brothers & Sisters" by returning to weekly work in "The Resident," Fox's new medical drama that gets an advance launch after the NFC championship football game Sunday, Jan. 21, before settling into its regular Monday slot the next night. VanCamp portrays Nurse Practitioner Nicolette "Nic" Nevin, on-and-off love interest of Dr. Conrad Hawkins (Matt Czuchry, "The Good Wife") — and his ally in trying to ensure that the economics of the health-care system don't override patients' needs.
"I came in pretty late in the game," the pleasant VanCamp allows of what she terms the "powerhouse cast" of 'The Resident" that also includes Melina Kanakaredes ("CSI: NY," "Providence") and Bruce Greenwood ("The Post," "Flight"). "I really respected everyone going into it, and that definitely helped me make the decision.
"In this political climate, I really wanted the next thing I did to provide me some sort of voice to help me through this moment in time," adds VanCamp. "What I love about 'The Resident' is that, at its core, it's about these medical professionals taking down a broken system. Just to be able to be a part of something that's exposing that side that is mostly kept quiet was hugely appealing to me and really excited me."
Another big appeal of "The Resident" for VanCamp is the reunion it gives her with filmmaker Philip Noyce ("Patriot Games"), who also directed her on "Revenge." Besides calling those shots on early "Resident" episodes, he's an executive producer of the show.
"I wasn't necessarily wanting to hop onto another series," VanCamp says. "I was just sort of reading things briefly, but when Philip approached me with this, it was difficult to turn down because it has such a specific take on the medical genre that I haven't really seen done before."
---
 Emily VanCamp
Birthdate: May 12, 1986
Birthplace: Port Perry, Ont.
Current residence: Los Angeles
Marital status: Engaged to "Revenge" co-star Josh Bowman
Other television work includes: "Revenge," "Brothers & Sisters," "Everwood," "Marvel 75 Years: From Pulp to Pop!," "Beyond the Blackboard," "Ben Hur," "Law & Order: Special Victims Unit," "Glory Days," "Redeemer," "Dice," "All Souls," "Radio Active," "Are You Afraid of the Dark?," "Jackie Bouvier Kennedy Onassis"
Movie work includes: "Boundaries," "Captain America: Civil War," "The Girl in the Book," "Captain America: The Winter Soldier," "Norman," "Carriers," "Black Irish," "The Ring Two," "A Different Loyalty," "No Good Deed," "Lost and Delirious"