---
Series characters played by multiple actors
Several pictures are cited as having changed the face of film in the late 1960s, and one of them surely is "Easy Rider." Turner Classic Movies presents the largely motorcycle-based 1969 drama Friday, Jan. 21, with Peter Fonda and director, co-writer (along with Fonda and Terry Southern) and co-star Dennis Hopper playing bikers and drug smugglers who set out on an odyssey from California to New Orleans after scoring a very profitable deal.
En route, they encounter a lawyer (Jack Nicholson, who was elevated from supporting roles to stardom by his work here) who decides to accompany them to Mardi Gras — but trouble lies ahead for them, even if they manage to reach their destination.
---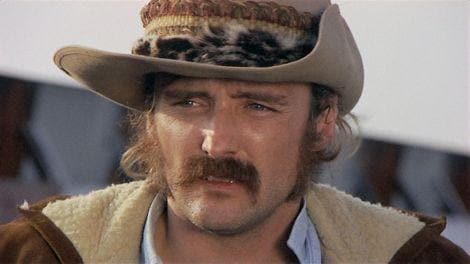 "Three Days of the Condor" (Hulu and Paramount+, streaming, and Epix, Friday, Jan. 21): Based the same story that inspired the streaming and cable series "Condor," director Sydney Pollack's first-rate 1975 thriller follows a government book analyst (Robert Redford) who literally runs for his life after everyone else in his tranquil office is murdered … while he happens to be out for lunch. Taking a hostage (Faye Dunaway), he tries to stay steps ahead of a suave European assassin (Max von Sydow).
"The Rockford Files" (getTV, Monday, Jan. 18): Now part of the channel's weekday lineup, this James Garner detective series presents a episode that offers the best of all aspects of the star, "The Four Pound Brick." While probing the death of a police rookie who was the son of a friend (Edith Atwater) of Rockford's dad (Noah Beery Jr.), the sleuth has to be both tough and compassionate … and some of what he discovers doesn't reflect very well on the victim.
"Magnum, p.i." (Wednesday, Jan. 19, Hallmark Movies & Mysteries): Superb character actor John Hillerman was an Emmy winner for the original Tom Selleck-starring version of this series, and his multiple-role duty in "The Elmo Ziller Story" supplies considerable evidence of why. Not only does he play his usual part as the persnickety Higgins, he also goes far in the opposite direction as the character's endangered half-brother, Texas-bred rodeo performer Elmo. One of the inside jokes here is that Hillerman actually was a native Texan.
"Mrs. Doubtfire" (Freeform, Saturday, Jan. 22): Recently adapted into a Broadway musical, this hugely enjoyable, ultimately touching 1993 comedy gives Robin Williams one of his best movie roles as a divorced dad and voice actor who poses as a matronly housekeeper to be able to be close to his kids (Lisa Jakub, Matthew Lawrence, Mara Wilson). Sally Field also fares well with a rather tricky part as his ex-wife; Pierce Brosnan and Harvey Fierstein are in the Chris Columbus-directed cast as well.